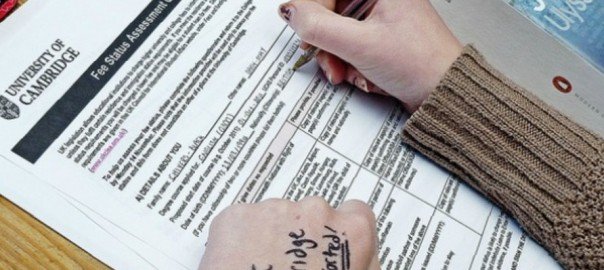 Essays that Work: Best Advice from Admissions Officers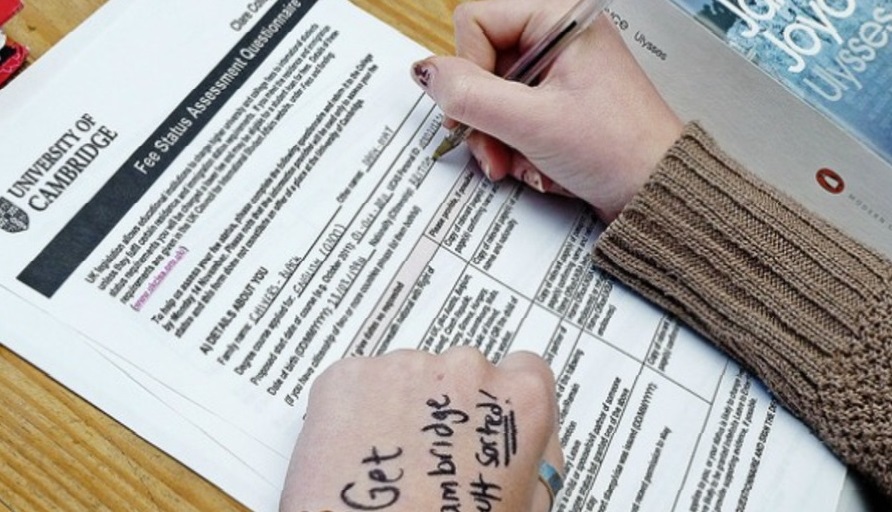 Each new year brings with it a sense of opportunity, new beginnings, and a freshness not otherwise felt. To a select group of parents and students though, it also brings feelings of terror, panic, dread and unease. What could possibly mar this otherwise perfect time of year?
College admission essays.
Is this much-feared task really worthy of all the drama it generates? Absolutely. A student with perfect grades and test scores can easily get tossed into the reject pile if the essay isn't up to snuff. On the other hand, a top-notch essay can save an otherwise underachiever.
In fact, some admissions officers say the essay portion of the application constitutes between 30% and 50% of the final decision.
If we accept the fact that the personal essay of the college application is vitally important, we must also accept the fact that there are ways to "ace it."
Advice From the Experts
David Kirby of the Huffington Post recently interviewed admissions officers from some of the nation's leading institutions.
These admissions experts spend year after year weighing the pros and cons of each applicant that hopes to attend their prestigious institution. Therefore, their tips and suggestions are some of the most valuable insights a high school senior should heed this year.
So, let's hear what they have to say!
Put Your Thinking Cap On
More than 500 universities utilize the general application for admissions. This general app asks students to reflect on one of five different essay questions – or prompts.
The intention of these questions is to make the applicant think. Reflect on your past experiences. Analyze how you really feel about a particular topic. Then, start to ponder how you want to put those thoughts into words.
Put in the Necessary Effort
Think about it: what other composition in your short life has been more important than this?! Hopefully, nothing! Since it can literally make or break your future, give your essay the respect – and time – it deserves.
If you just rush though the writing process, admissions officers will know – and hold that fact against you. Instead, take your time.
Every writing assignment should follow a certain work flow. At the very least, your essay writing process should include the following:
Thoughtfully consider all the prompts available
Choose a significant topic, experience, etc. to write about
Formulate an outline
Compose a first draft
Edit the composition to create a second draft
Edit again until you have a polished, final version
Be Introspective
Consider your essay as a whole. What do you really want to say? The most memorable – and therefore successful – essays are the ones that are introspective. And no one can be introspective without spending some serious time thinking about what they want to say.
Choose Your Prompt Wisely
Most colleges and universities will give you options when it comes to selecting the overall theme of your essay. They do this for a reason. They don't expect everyone to be able to compose on the same topic.
If there is nothing particularly fabulous or noteworthy about your background, don't write about that in your essay. You might have learned from a failure, but the overall incidence wasn't flattering – so don't write about it!
Pick a Safe Topic – and Then Stick to It!
The amount of applications that need to be reviewed each year is staggering. As a result, admissions officers tend to read the essays pretty quickly. If you stray too far from the main topic, you risk losing the reader.
Don't try to cover too much ground with your essay. Remember, you aren't expected to rehash every meaningful experience in your life.
Also, keep in mind your target audience. Admissions officers come from a variety of background, age ranges, and experiences. If you are writing about something pretty far off the beaten path or super-specific to your generation, make sure you expound enough so the reader will understand.
Likewise, if you are writing about a controversial topic, come at it from an educational standpoint rather than strictly opinionated (which could come off as offensive). Stay away from an extreme point of view – those usually aren't well received at schools.
It's Not a Resume
There are plenty of other sections of the application where you can highlight your awards, achievements and qualifications. Don't focus on those in the essay. If you do, you'll come off as lazy – with a lack of creativity.
Rather, share your passions and interests. Let your character shine through. Tell admissions officers about the things that are most meaningful to you. Create a story.
Be Multi-Dimensional
Look at the things you discussed at other points in your application. Are the majority of your experiences and accomplishments centered around one thing – grades, sports, politics? If so, choose a new topic for your essay.
Show admissions officers you are passionate about multiple things. Let colleges and universities know you can contribute in more than one way to the success of their institution – and your future.
Compel the Reader to Action
Ultimately, you want those admissions officer to fight on your behalf. When they get done reading your essay, they should think, "Man. This student is awesome. I want him/her here!"
Your essay should tell admissions officers that you are more than capable of contributing to the real world someday. Let them know you can overcome obstacles. Let your past experiences reflect on how persistent, professional, and driven you'll be in the future.
Make them laugh. Make them cry. Compel them to action. If you do, the admissions officers are likely to form a personal attachment to you – and be more willing to fight on your behalf.
Check out our post about writing good hooks for essays to make an outstanding introduction for your paper.
Make it Personal
Nearly anyone can sit down and write a killer story. While painting a vivid and inviting picture is an important quality of a successful essay, it isn't the only element. You must be personal.
Tie the experience back to yourself. How did it affect you? How did it shape your future? What did you learn?
Check Your Composition Skills
How do you expect to create a personal, compelling story if the essay is filled with grammar, punctuation and spelling errors? No matter what the subject of the essay, you'll quickly get tossed into the reject pile if the quality of your writing is sub-par.
It doesn't matter what you intend to study or where your background lies. English majors will be judged just as harshly as the dance and math experts.
Ask someone to help you, to review your writing. In fact, ask two people to offer their input!
Don't Stress Yourself Out Too Much
When it's all said and done, the majority of essays land smack dab in the middle – not terrible, but not fantastic. Don't kill yourself trying to compose something the admissions officers will remember five years from now.
Just tell your story. Make it the best story you can create – and then leave it at that.
Image source: Stewart Black