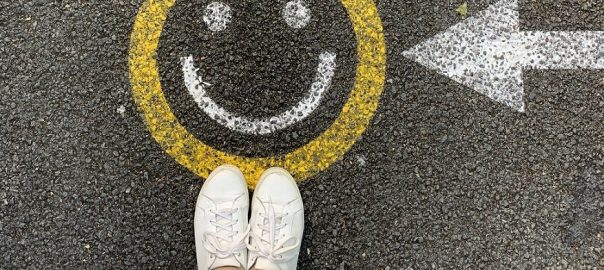 50 Best Jobs for College Students in 2022 [+Resources for Job Search]
Last updated: April 2023
Job search is a challenge. Before you can start your ideal post-college career, it would be great to get some practice, right? Job websites for college students are many, but it's still tiring, emotional, and time-consuming to find the best jobs for college students.
Don't fret! We can help.
Your best job search for college student tips:
Read top blogs in the niche.
Join LinkedIn and its discussion groups.
Get the most out of your Facebook and Twitter.
Write an effective resume.
Check job listings and get beyond.
Ask your college career center.
Try an internship.
Network, network, network!
Visit career fairs.
Become your own boss (try freelancing or launch a startup).
For more details on the best jobs for college students and the list of student job search resources, keep on reading. We'll tell you everything you need to know about the process.
50 Best Jobs for College Students to Try
When in high school or college, you can try any of these best jobs for college students to earn some extra cash or get some job experience for your resume. Most of them can also serve as remote jobs for college students, so you'll definitely find something that fits your needs.
So, here goes our top 50:
| | | |
| --- | --- | --- |
| Job | Duties | Average pay (per hour) |
| Freelance Writer | Write essays, articles, reviews, and other types of text for clients | $22.90 |
| Translator/Intrepreter | Translate documents, interpret speeches during multilingual meetings, conduct research, compile the info into reports | $17.50 |
| Tutor | Help others improve academic performance: conduct lessons, assist with homework, prepare for tests, etc. | $24 |
| Blogger | Create and publish content for business websites, research topics, write content plans, develop content strategies | $13.40 |
| Brand Ambassador | Be a representative of a brand, promoting it on social media and building relationships with customers | $17.40 |
| Photographer's Assistant | Set up a studio, arrange cameras, organize lighting, develop and print photos | $15.70 |
| Sales Associate | Handle cash and credit cards, organize store inventory, make sales, clean a store | $12.40 |
| Social Media Manager | Analyze data, plan digital campaigns, write content plans, manage ad campaings, build communities | $18.35 |
| Artisan | Do your handmade goods, promote and sell them at correponding websites like Etsy or Amazon's Handmade | $15.50 |
| Customer Service Representative | Maintain customer relationships, resolve complaints, manage databases, report on customer service issues | $14 |
| Research Assistant | Collect and analyze data, prepare materials for researchers, perform administrative tasks | $15.25 |
| Graphic Designer | Create visual concepts: posters, logos, billboards, packaging, marketing materials | $19 |
| Library Assistant | Sort and shelf books, assist visitors, answer phones and emails | $12.20 |
| Administrative Assistant | Organize, keep, and manage an office running | $16.75 |
| Transcriptionist | Listen to live/recorded speech, transcribe it into texts. Proper spelling and grammar is a must | $13.70 |
| Software Engineering Intern | Develop, document, and test apps; research and fix technical issues, collaborate with senior leaders | $22 |
| Telemarketer | Dials customers or receives inbound calls, persuading customers to buy items or sign up | $12 |
| Bookseller | Help others find the books, answer questions, organize bookshelves, arrange deliveries | $10 |
| Receptionist | Greet and direct customers, answer questions, assist with administrative duties | $12.30 |
| Host-Hostess | Greet visitors at the door, lead them to tables, provide menus, answer questions | $11 |
| Dog Walker/Pet Sitter | Groom, feed, visit a vet, and walk with pets | $11.50 |
| Online Data Entry Clerk | Update and verify data, complete reports, gather and organize data by category | $12.60 |
| Virtual Assistant | Create schedules, book tickets, manage financial info, help a boss with daily tasks | $15.60 |
| Barista | Greet customers, take orders, prepare and serve coffee and tea | $10.80 |
| Cashier | Receive payments and provide change/receipts | $11.25 |
| Babysitter | Provide care to children: prepare meals and lead them in fun activities | $19.80 |
| Nanny | Provide childcare: feeding, bathing, organizing activities and playtime, driving kids to school | $20 |
| Summer Camp Counselor | Plan and lead programs for kids, help them learn new skills, care about their safety | $10.90 |
| Lifeguard | Be responsible for surveillance of public or private pools, provide immediate care when needed | $11.40 |
| Fitness Instructor | Conduct fitness audit for clients, teach group classes, provide diet and health info, assist with individual gym sessions | $19.80 |
| Swim Instructor | Teach people how to swim in deep water | $17 |
| Gym Receptionist | Sign up new members, give gym tours, check in guests, keep records, clean equipment | $12.40 |
| Driver | Pick up and drop off riders (Note: Most cities require drivers to be at least 21 years old) | $16 |
| Parking Attendant | Greet customers, park their vehicles or provide parking instructions | $11.90 |
| Mechanic | Assess vehicles, repair issues, provide vehicle inspections | $21.80 |
| Food Truck Staff | Prepare and cook food items, serve them to clients | $17.40 |
| Ice Cream Server | Greet clients, take orders, serve ice creams | $13.40 |
| Juice/Smoothie Maker | Greet clients, take orders, serve corresponding beverages | $13.70 |
| Restaurant Server | Set tables, take orders, answer menu questions, serve orders | $10 |
| Line Cook | Work in a restaurant kitchen, assist with washing and preparing products for cooking | $12.80 |
| Package Handler | Sort packages for delively, make sure they arrive in time to the right place | $13.40 |
| Caregiver | Provide assistance with daily activities (bathing, feeding, taking medicine), housework, or transporting clients to doctors | $12.40 |
| Bank Teller | Greet customers, help with transactions, count cash, and manage ATMs | $12.30 |
| Warehouse Associate | Pick orders, sort and package them, do administrative work and quality control | $10-18 |
| Cleaner | Cleaning all required areas, both interior and exterior | $10.50 |
| House Painter | Paint required areas, provide prep and cleanup, purchase necessary products | $15.80 |
| Tour Guide | Research topics, answer questions, educate the public on the history of your city, drive them (in some cases) | $13 |
| Campus Tour Guide | Tell applicants about your college, answer questions, convince them to enter | $13 |
| Homesharing | Collect rent by sharing your home with travelers | N/A |
| Research Study Participant | Enrol in paid research srudies by your campus | It depends |
*The data on average salaries taken from Indeed.com
Best Blogs for Those Looking for Student Jobs
No need to wait for your last day in college to start looking for the best job search sites. The more you learn, the more you understand that a learning process never ends: You need tips and suggestions on work search from people who have been-there and done-that.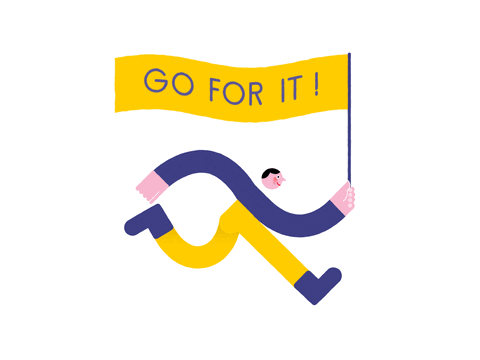 These ones can come in handy, even if you are still in job searches for high school students:
Using Social Media as a Job Search Tool
Social media goes beyond funny memes, news, and connections with family and friends. Today, it's a powerful tool for work search and networking. Your online student jobs may be hiding there, so make sure to optimize profiles on LinkedIn and Facebook.
But first, heed a word of warning. Don't lose your first work for students even before you get it! There are tons of cases when people were fired for their posts on social media, so watch your mouth when writing a joke or your strong feelings online.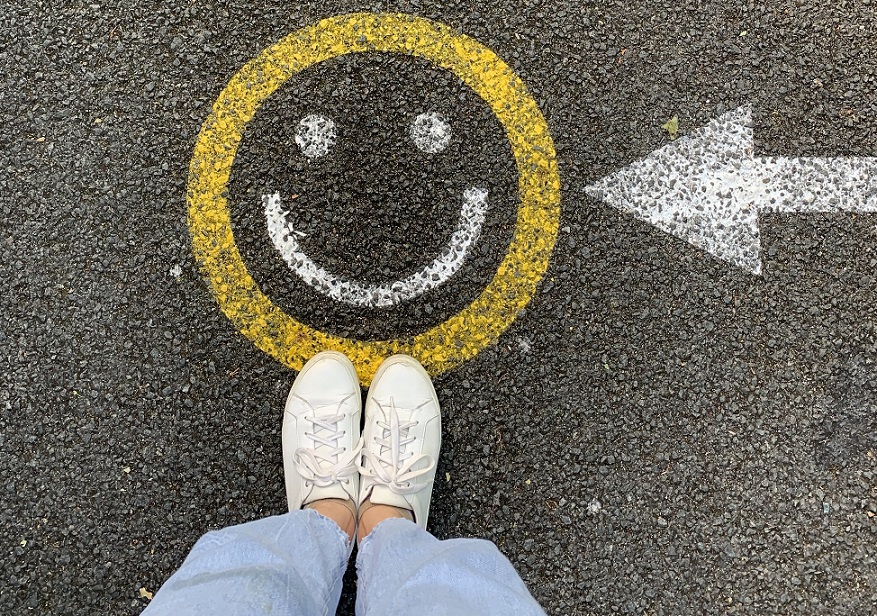 Erin Greenawald nails it out in her article at TheMuse:
Sure, most people know how to use social media in their personal lives, but it has a lot of power to make (or break) your job search. 92% of companies are using social media for hiring—and that three out of four hiring managers will check out a candidate's social profiles.
She reveals 45 things you can do on social media to find jobs, including general social media tips and those specific to LinkedIn, Twitter, Facebook, and other media. Don't miss it if you want to get all the tips in one place.
Now, let's break it down into specific social networks and resources you can use for student job search:
LinkedIn Job Search
Jordan Friedman, a student at Emory University, shared tips from his personal experience with Huff Post. Read his thoughts here: Job Networking Through Social Media: The Advantages of LinkedIn for College Students. Take no notice of its publishing date: tips and advice there are evergreen!
LinkedIn also shared an exciting project: LinkedIn Student Careers. They offer student internships and entry-level jobs for recent graduates to start their careers in the company. So if you haven't crafted your LinkedIn profile yet, it's high time to do that and start searching for student jobs there.
Facebook Work Search
Twitter Resources for Student Jobs Search
Best Job Websites for College Students to Find Work or Internships
That's all well and good, but what about particular resources for work search? What job sites to check for career opportunities when in college?
Boards are many, and you may get lost in there when start looking for a job. You may start with reading the 10 Best Job Search Engines from Chamber of Commerce, or check some of the most popular job websites for college students below:
FlexJobs (for those looking remote jobs for college students)
Indeed
The Ladders (for more experienced workers, but why not give it a try anyway?)
Angel List (try it if you plan to launch a startup)
If you think freelancing is the way to go, you can check these 85 Job Boards for Freelancers. For those writing college papers like a pro (surprise, surprise!), you have the opportunity to try yourself as a researcher or a writer/editor for a college paper writing service.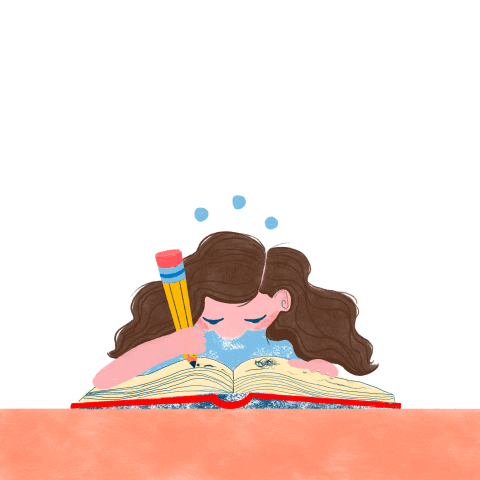 If you are still in college, looking for a part-time job, you'll want to check out Bachelor Studies. This site is also good for finding a temporary job for the summer to hold you over until something "better" comes along.
In addition to the major job boards, you'll definitely need to check out the sites specifically designed with a college student in mind. These work search boards feature opportunities that are perfect for entry-level positions.
Best Resources on Resume Writing for Students
To succeed with student jobs search, it stands to reason that you need a resume. Start working on it as soon as you can, even if you have a little career experience. You can list a school, degree, and any other honors of yours. We bet you have some achievements to share in a resume: volunteer programs, some freelance projects, part-time jobs, or any other activities that come in place when searching the best job for students.
Here are some articles that will help your resume shine.
If those aren't helpful enough, here is something quite unique: The Damn Good Resume Guide. This guide is a resume workbook for college students and recent grads. It includes ten easy steps for writing a G-R-R-REAT resume (their words, not ours!).
Also, consider checking College Student Resume Example from Resume.io. And 100+ Resume Samples for KickResume.
Still not sure or just don't like reading a lot? Then watch this video guide from Venngage on how to design your resume.
Resources to Help You Prepare for Job Interviews
Once you've gone through all the trouble of job search for students, you'll want to be extra certain the interview process goes as smoothly as possible. Here are some resources for navigating your first post-college job interview.
Your look is as important as what you say during the interview process. Here are some great articles that will help to ensure your appearance is as impressive as your resume:
The Final Step
Ultimately, the student jobs search process leads up to one thing – a job! Here are some end-of-the-road things to consider.
Sometimes, a job search for college student starts before graduation. If you are one who is looking for a job while classes are still in session, here are 12 Things You Can Do in College to Boost Your Resume to consider. Not only will these look good on your resume, but they are also usually pretty flexible with scheduling.
When it is all said and done, you'll want to follow the steps outlined in this article: 4 Things You Must Do After A Job Interview. Landing the ideal employment opportunity might seem like a job in and of itself!
Hopefully, this list of jobs for college students, as well as resources and tips for student job search, will make the process of your essay maker job search more bearable – and fruitful!
And if you know any more ideas of the best jobs for college students (full-time or part-time, remote or in-house), don't hesitate to share in the comments!