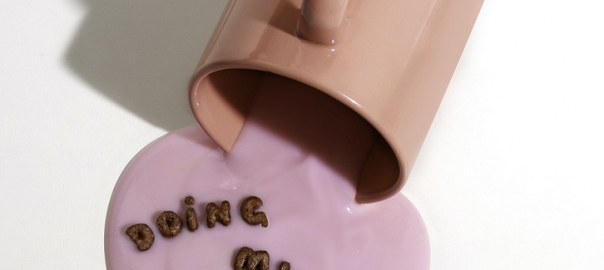 How to Write an Autobiography in 3 Steps
Writing autobiographies is not an easy task.
Not only do authors need to recall all memories and decide on milestones to include, but they also spend time and energy organizing and structuring all the material into a narrative.
In this article, we'll guide you through the nature of this type of writing, the process of how to write an autobiography, and practical tips on how to write an autobiography essay if assigned this paper type in college.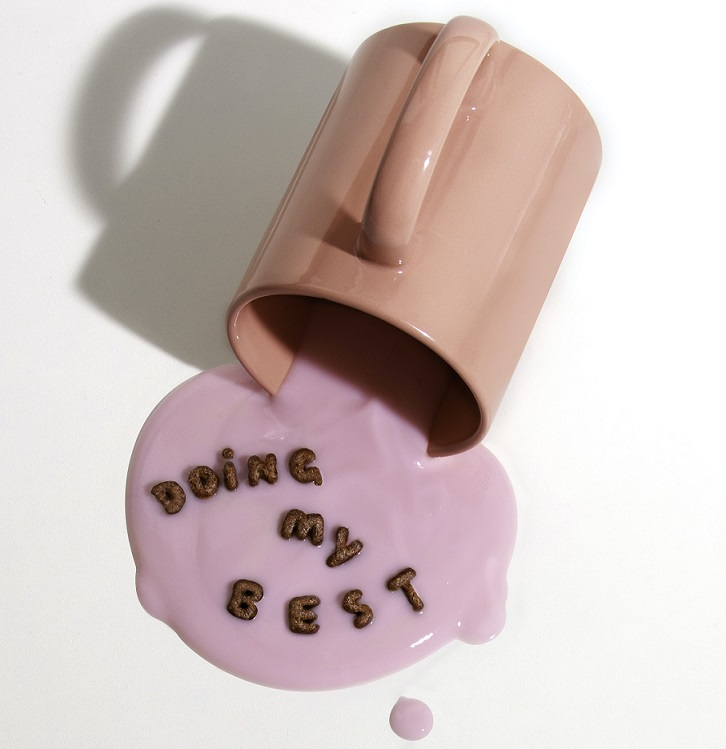 What Is an Autobiography?
Autobiography is a literary genre, a subtype of biography, telling the life story of its author. In other words, it's a self-written account of somebody's life.
Authors write autobiographies in tales, novels, diaries, or stories closely mirroring events of their real lives. This genre is about describing personal experience or self-discovery.
Examples:
Long Walk to Freedom, by Nelson Mandela
A Moveable Feast, by Ernest Hemingway
Dreams from My Father, by Barack Obama
I Am Malala: The Girl Who Stood Up for Education and Was Shot by the Taliban, by Malala Yousafzai
The Autobiography of Benjamin Franklin, by Benjamin Franklin
In writing autobiography, authors attempt to leave a legacy for their descendants, bridging the gap between people of different ages, backgrounds, and generations by sharing their wins, losses, and lessons learned. With an essay maker, authors can create stories that will both inspire and motivate readers.
The structure of a classic autobiography is complex yet straightforward:
It's written in chronological order and is specific about dates, times, places, real people, and events. Autobiographies include personal memories and details, reflecting on how those positive or negative experiences shaped the author and giving insights into their thoughts, feelings, and hopes.
Biography vs. Autobiography vs. Memoir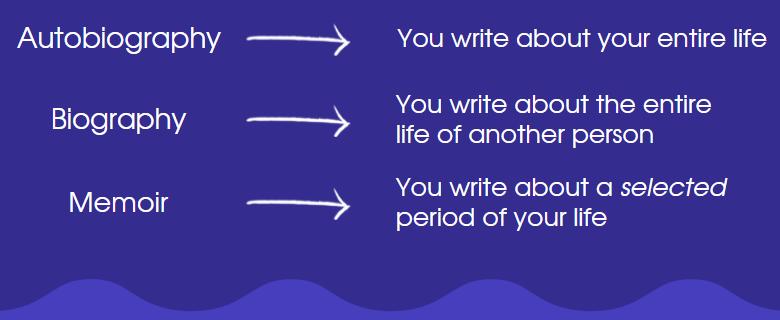 While an autobiography is a story of a person's life told but themselves, biographies are stories about someone other than the author. In plain English:
An autobiography = you tell about your life; a biography = you tell about somebody else's life.
Examples of biographies:
A Beautiful Mind, by Sylvia Nasar (about mathematician John Nash)
Mao: The Unknown Story, by Jung Chang
The Minds of Billy Milligan, by Daniel Keyes
Churchill: A Life, by Martin Gilbert
Steve Jobs, by Walter Isaacson
A memoir is super close to an autobiography format, but these two aren't identical. While autobiographies typically describe authors' entire lives, memoirs document a selected period of their life journeys.
Examples of memoirs:
The Diary of a Young Girl, by Anne Frank
On Writing: A Memoir of the Craft, by Stephen King
Becoming, by Michelle Obama
Educated, by Tara Westover
Eat, Pray, Love, by Elizabeth Gilbert
What About an Autobiography Essay?
Here at Bid4Papers, our writers help students with how to write an autobiography essay. It's a type of academic paper often assigned in college or required as a part of application documents to enter a university, participate in contests, or get a job or a scholarship.
An autobiography essay is not about describing your whole life but focusing on your particular accomplishment or experience, with an illustration of the lessons you've learned retrospectively. This paper has a "self-focused" nature, is accurate yet creative and expressive, and intends the usage of the first person (the pronoun "I") when writing.
An autobiography essay is your chance to stand out and reveal some details about your personality and character that you couldn't mention in your application form or resume.
In academia, you can also refer to autobiographies as personal essays.
Key Elements to Include in Your Autobiography
Before writing autobiography, it's essential to know its key elements to understand what to include in your essay.
While people write autobiographies to include all the details of their life, it doesn't mean yours should contain every step you took during a lifetime. With the focus on particular moments interesting to you, consider including the following elements into your work:
A compelling title. (Try avoiding generic phrases like "the story of my life," "my autobiography," etc.
A first-person narrative voice.
A short description of your background. (It can be your family story, your hometown, or some touchstone moments in your school life.)
Significant experiences that shaped your personality, worldview, or your approach to life. (Think of the moments that could inspire readers and make them remember your story.)
A failure followed up with your story of how you responded and what lessons you've learned from it.
How to Write an Autobiography Essay in 3 Steps
Whether you write an autobiographical book or an autobiography essay for a college, your work needs to follow three core principles:
It should be logical, not boring, and easy to read.
To make it logical, you need to combine all your memories into one meaningful whole, choose one core idea, and express it as a thesis statement.
For it to be interesting, you need to reveal something you didn't ever tell anyone, some personal details no one but you know.
If you want it to be easy to read, you need to format and structure your autobiography accordingly. You can follow the standard essay structure (and introduction, a body, and a conclusion), but do your best to avoid complicated language and grammar constructions.
Easier say than do, right?
No worries:
Below are the details and instructions on every step to take when writing autobiography.
Step 1: Brainstorm
Your writing process begins with exploring your background and brainstorming all the life experiences you believe might be interesting to a reader. Try recalling memories from all periods and areas of your life and decide which to include in your autobiography.
What can help:
1) Talk with parents, grandparents, cousins, and old friends, asking them to help you remember details of significant events.
2) Also, you can ask each family member to tell one favorite story from your life: The big chances are they remember some exciting details you can't recall.
3) Look through family photos, letters, and emails. Plus, if you keep a diary – fantastic! It can become the best source to recall emotions you experienced back then.
4) Answer these questions:
What are your most significant achievements?
Can you remember your biggest failures?
Any lessons learned from it?
Can you name the best and worst moments in your life?
What events have changed your life?
How have you changed?
Are there any people or places that shaped and impacted your life?
To make autobiography brainstorming easier, you can use checklists like these: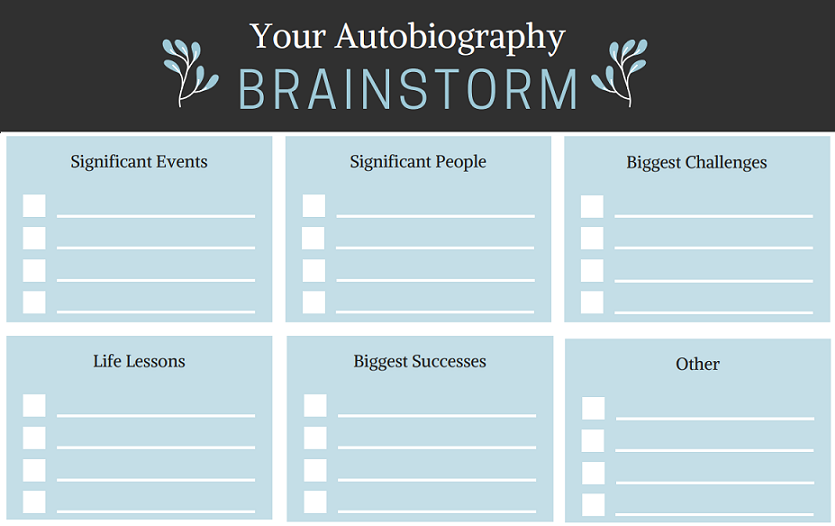 Source: Writing Beginner
5) When brainstorming facts and events for your autobiography, think of how you will answer the 5 W's: who, where, what, when, and why. "How?" is good to consider too.
Once ready, it's time for the second step:
Step 2: Choose a core idea
When people write autobiographies, they build the whole narration around one central idea. This idea dominates in text, unifying the entire life story throughout the autobiography. So, after you've explored your background, it's time to choose a core idea for your autobiography essay.
In essay writing, we call it a thesis statement.
A few ways to pick a central thesis for your autobiography exist:
You can choose a personality trait that you believe makes you awesome. Maybe you're great at math or time management, for example. Why not make this fact a basement of your story?
What is your life philosophy? You can show values throughout the autobiography essay, inspiring readers and serving as an example for them.
Think of the most significant concept to you in life: love, family, friendship, wealth, freedom – you choose. Use one as a core idea of your autobiography, referring to it through every event you'll mention in your essay.
What also matters is the format you choose for representing the core idea in your autobiography. It can help you be more creative and persuade readers to support you or agree with you.
Choose an autobiography format
Often, a question on how to write an autobiography essay appears when students don't know or don't understand what writing format to choose for their work.
Unless a teacher or an admission officer noted otherwise, consider formatting it as a standard essay, focusing on a specific moment or theme in your life. Feel free to use dialogues and imagery like in online magazines and blogs.
And yet, if you plan your work to stand out from others, you might want to try some alternative formats: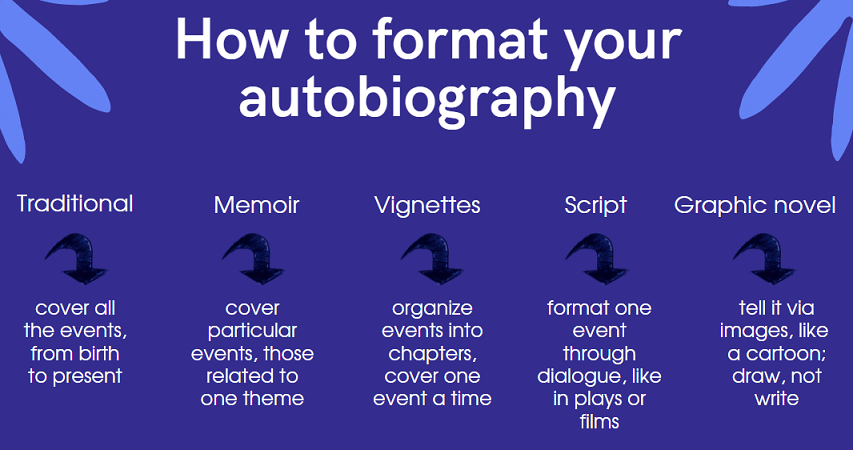 A traditional autobiography that covers the events from your birth to the present.
A memoir that limits the information, focusing on particular moments related to one theme.
Vignettes that cover one event at a time, formatting them as short chapters. In essays, you can structure events as subheads.
A script that represents your story through dialogue, like in theater or film.
A graphic novel that tells your story via images, like in comics or cartoons. It looks more like a visual essay where you use original pictures instead of words to complete your writing assignment.
Step 3: Write an autobiography essay
Create an autobiographical outline
Regardless of the format you choose, an autobiographical outline is a must to craft so you would keep a writing process organized.
Think of it as a standard essay outline:
Order the sections into an introduction, a body, and a conclusion.
Now, organize the body into sections, from medium to high interest from your brainstorm template; they can be five or more: events, people, challenges, successes, life lessons, and others.
After that, organize the ideas of each section, also ordering them from medium to high interest. For example, when writing about significant people in your life, decide whom you will tell about first, second, etc.
Your story arc is the most critical component of how to write an autobiography. Do your best to organize a narrative around the core idea from your brainstorm so that your story would engage readers from beginning to end.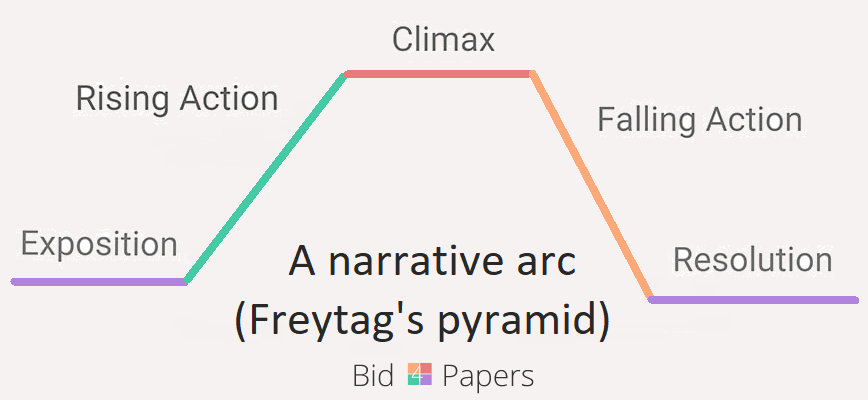 Now you have everything to start writing the draft of your autobiography essay. It may seem too long at first, but no worries: you'll have time to refine it later.
For some students, the most challenging part is to choose a start sentence for their autobiography. Here go a few examples to consider:
Of all the experiences in my life, this one was the most…
It wasn't even a…
I first…
My name is…
I've been a…
It all started when…
Growing up in…
I was born…
None of them is a copybook maxim for you to follow. Depending on your autobiography format, you can start your story from a different angle.
Once you finish the draft, please take a little break (a few days off) to check it with the freshest possible perspective later.
Proofreading is not about looking for typos and grammar mistakes only. You should also identify weak moments in your story and decide on improvements.
When proofreading and editing, you may want to change the sections' order, make your writing more dynamic, or add a plot twist for your autobiography to become even more exciting for readers. Don't hesitate to ask a friend or a family member to read your draft and help you spot mistakes or plot gaps.
Or, you can ask a professional editor to help you. Choose those with experience in editing autobiographies or memoirs, and they'll assist with polishing your writing as best as possible.
Practical Tips on Writing Autobiography
The below tips will help you write autobiographies that are memorable and stand out from the crowd.
1) Choose a person
As far as autobiographies are personal stories to tell, most authors write them in the first person, using "I," "my," and "we" pronouns. Like this:

However, you can choose to write autobiography in the second or the third person:
The second person uses the "you" pronoun, referring to a reader. It's how you can put the reader in your place, but it's challenging to maintain throughout the whole story.
The third person users "he" and "she," referring to your autobiography's characters, including yourself. Here you act like an outside observer who's telling your story.
2) Choose your story's tense
Most autobiographies use past tense as they recall events that already happened. And yet, present tense can also be an option if you want your work to look more stylish and create a sense of immediacy for readers.
But whatever tense you choose, it's critical to maintain it throughout the whole essay. Remember about the sequence of tenses from grammar lessons? 🙂
3) Hook readers from the very beginning
As you know from the tips on essay hooks, it's critical to engage readers from the very beginning of your story. You need to convince them that your writing is distinctive and worth their time.
So, play upon their nostalgia or curiosity so they wouldn't help but continue reading to find out what your story is about. Palmary examples of the best opening lines come from fiction books; why not consider some for inspiration?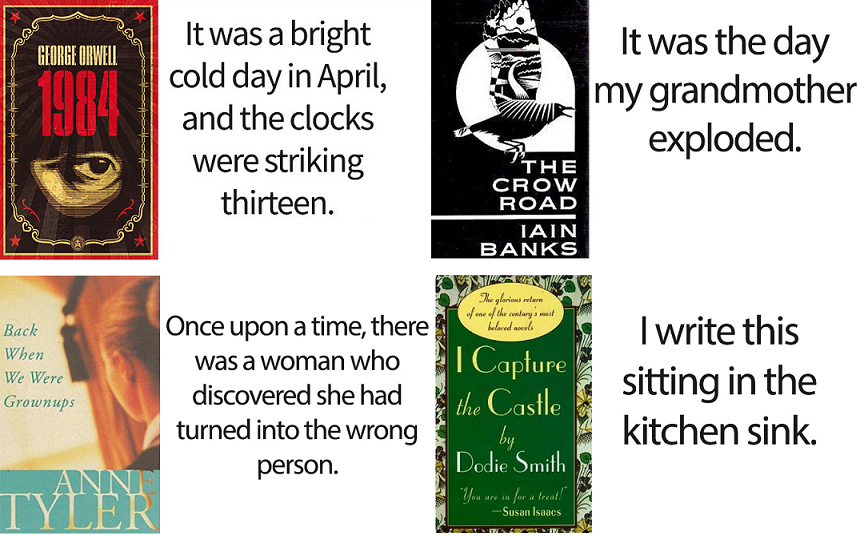 4) Keep it simple
This tip is convenient for those writing an autobiography essay in college. Admission officers know about your birth, grades, and academic achievements from other documents; so do your best to give them something new.
In your autobiography, avoid clichés and pompous language as well as trivial information. Keep it simple and use a writing style that goes with your personality. Be honest, and start and finish your work in an engaging, friendly way.
5) Add details and "alive" characters
When authors write autobiographies, they want readers to feel the atmosphere and relate to it. That is why details matter here.
It doesn't mean that you have to write a super long autobiography to mention everything (literally!). It means that you should try to describe your story so that a reader could "see," "smell," and "feel" it.
Sensory words can be your writing instrument here:
Sensory words are descriptive lexical items that trigger corresponding associations in the human brain, making us see, hear, smell, taste, or feel your writing.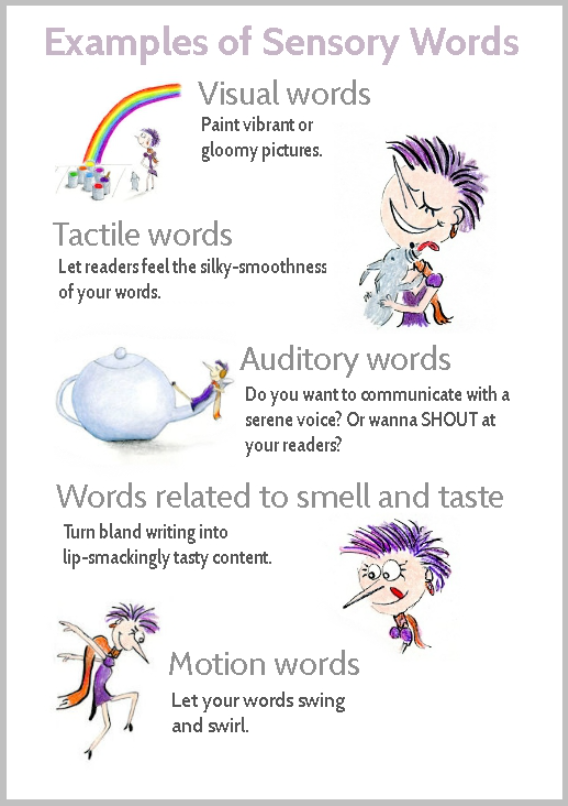 Image courtesy: Henneke Duistermaat
Plus, if you're not the only character in your autobiography and tell about significant people of your life, introduce them to your audience. Describe them and add some dialogues to give them a voice for readers to understand them and their role better.
Speaking about real people, ask for permission to mention them in your work. Or, you can use fake names when writing about them.

Mistakes to Avoid When Writing Autobiography
And now, here go your five don'ts of writing an autobiography essay:
Don't stuff it with inessential details. Make it sound genuine and exciting to read.
Don't make it too long. Try to stay within a prescribed word count or stick to an essay average word count range.
Don't miss important details. Ensure you avoid significant gaps in your narration.
Don't mention any personal or embarrassing information about the characters of your autobiography essay. When writing about relatives or friends, let them know what you're going to tell about them.
Don't forget about word choice, grammar, punctuation, and the overall style of your essay. These details affect the meaning and the impression your work will make on others.
Further Reading
The best way to learn how to write an autobiography is to read a lot. Reading others' works will give you an idea of what this genre looks like and how to structure your autobiography essay or book.
Here are a few examples of autobiographical books you might want to read (apart from those already mentioned in this article):
My Autobiography, by Charlie Chaplin
The Story of My Life, by Helen Keller
I Know Why the Caged Bird Sings, by Book by Maya Angelou
Mark Twain's Own Autobiography, by Mark Twain
Wild: From Lost to Found on the Pacific Crest Trail, by Cheryl Strayed
For more tips on how to write an autobiographical essay, these resources are worth checking:
Any questions left? Feel free to ask in the comments or get professional help from our writers.