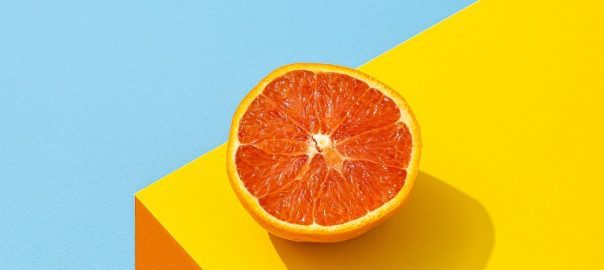 How to Write a Thesis Statement for an Informative Essay
Decide on your essay's main topic
Write down the subtopics you want to cover
Combine in one sentence to get a thesis
You know that essays don't exist without thesis statements, right? It's the first thing a teacher checks when grading your paper, and it's among the top factors determining the grade you'll get.
With tons of practical guides on thesis statement writing, most students still run into trouble when it comes to specific essay types: They wonder if a thesis structure of argumentative, persuasive, critical, and other essays look the same; they doubt if their essay statement is compelling enough to get an A for their work.
In this short guide, we'll reveal the secrets of writing thesis statements for informative essays. The structure, actionable tips, and extra details are all covered.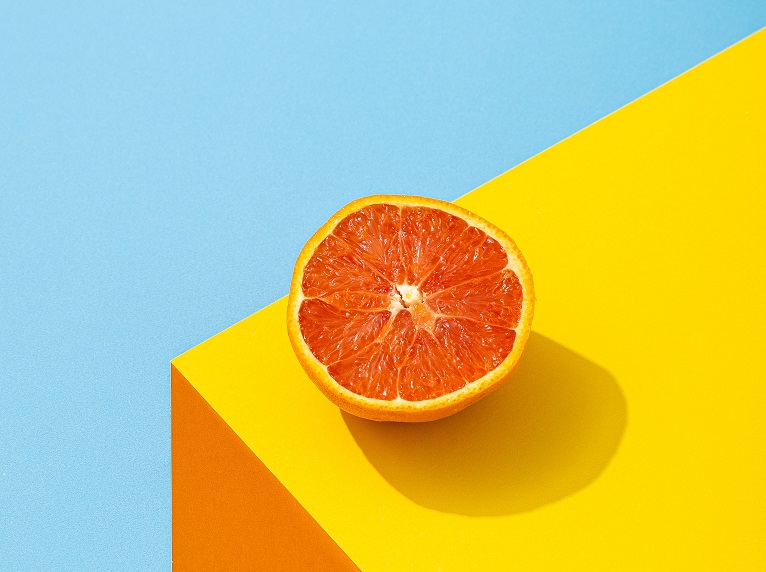 What is a Thesis in Informative Essays?
A thesis is the heart of every essay, and you can't write a worth-reading paper without stating a thesis at the beginning of your work. (Well, okay: It's possible to write something with no thesis in it, but the quality of such work will suffer.)
A thesis statement refers to 1-2 sentences in the middle or end of an essay introduction. It summarizes the points you're going to cover in your informative essay.
It's super critical to understand the difference between a thesis statement and an essay introduction:
A thesis is an element of your introduction, not an intro itself.
Look:

First, you need to grab a reader's attention (hook), then introduce your topic with some background on it, and finally, state a thesis for the audience to know what you'll explain in the essay's body.
Psst! For more info on how to write hooks and introductions for an informative essay, we've created corresponding guides on the blog. Don't hesitate to check via the above link (see this article's intro.)
Further reading: How to Write a Strong Thesis Statement (It's our detailed guide unrelated to informative essays but college papers in general.)
The Purpose of Thesis Statements in Essays
"Why complicate things?" you ask. "Informative essays are like blog posts, no? Why all these rules, structure, theses, and so on?"
We feel your pain,  we really do. And that's why all our professional writers are here to help you with essay writing. However, a thesis statement is a must for academic papers to have; there are at least three reasons for it:
Essay theses determine the final grade a student gets for writing assignments.
A thesis makes an essay logical, which means a less challenging writing process for you: Once you come up with the main idea for your informative paper, all the following paragraphs become easier to craft.
It's your instrument to tell the reader what your essay will be about, helping them understand if they want to keep reading to learn more.
And now, to business:
Thesis Statement for an Informative Essay
A thesis statement of an informative essay tells the reader the main ideas of your next paragraphs, which follow your introduction. It can be a little tricky to write, so we've turned it into a kinda math problem to make it easier if you've never written thesis statements before:
A thesis statement is basically your main topic + your subtopic 1 + your subtopic 2 + your subtopic 3.
If you checked our guides on how to start an informative essay, how to write a hook, or how to outline informative essays, you could notice that we used the panda example everywhere. 😉 (Thanks again to Mr. S from YouTube!) So, let's continue with pandas if you don't mind!
For more examples, feel free to check the video from our friends Study.com.
Here goes a worksheet to use when trying to come up with subtopics for your informative essay: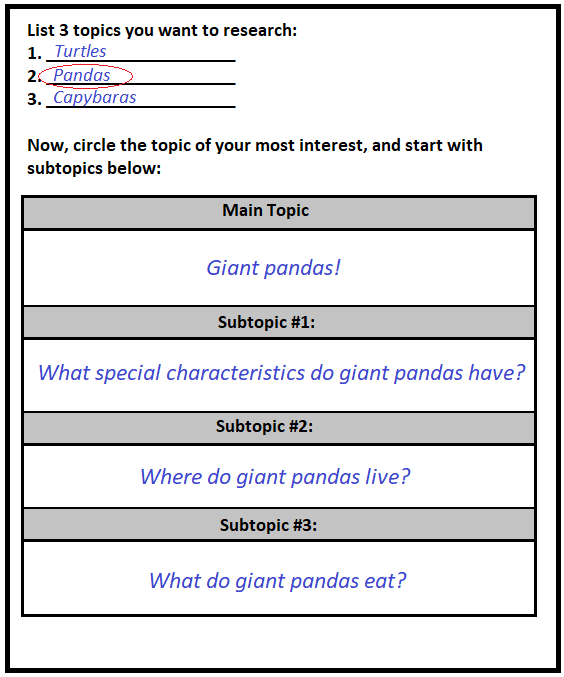 First, you choose the main topic — giant pandas — and start with that.
Then, you decide on subtopics you'd like to cover about giant pandas, write them down, and then just polish all three into a thesis statement:
Giant pandas + have special characteristics + live in certain areas of China + eat food besides just bamboo
Finally, fix some grammar things, if any, for your thesis statement to turn into a well-sound sentence. And now you have it!
Giant pandas have special characteristics, live in certain areas of China, and eat food besides just bamboo!
That flows much better, and it tells your readers what they are about to read in the next paragraphs of your informative essay. And that's exactly what a thesis statement should do.
Practical Tips on Making Your Essay Thesis Stronger
First and foremost, let's reveal what makes a strong thesis statement.
1) Direction:
A strong thesis limits what you'll need to describe in your essay. Informative topics are usually too broad to cover in one college paper, so you'll need to decide on a few subtopics and limit your work to them.
So, your thesis statement should give direction to your paper and inform readers of what you'll discuss in the body. Your essay's every paragraph needs to explain your thesis.
2) Proof:
A strong thesis requires proof. It's not merely a fact but also supporting evidence that will be interesting for readers to check and motivate them to keep investigating your paper.
Sometimes it's okay to mention supporting points in a thesis and then write 1-2 essay body paragraphs about each supporting idea. Such a structure can help keep control of your ideas while writing.
3) Place:
In academic writing, it's not a deadly sin to place a thesis at the beginning of introductory paragraphs. Yet, such structure can confuse a reader and make them get lost in the main idea by the end of an intro.
That is why a good practice would be to put a thesis statement at the end of informative essay introductions. Thus, it logically leads to the paper body and makes the whole intro sound conceptual.
With that in mind, here go a few practical tips on how to write a thesis statement for an informative essay:
Choose a topic you know or consider interesting to learn. If a teacher doesn't assign any particular topic for your informative essay, focus on something you are excited to learn: Personal experience or reflection will help with research and thesis statement greatly! Just make a list of topics that excite you (see our above worksheet) and focus on the one of your most interest.
Brainstorm. Take a sheet of paper and write down everything that comes to your mind about the chosen topic. All those generated ideas will later help you shape a thesis statement: You'll choose 3-4 subtopics to cover in your informative essay.
Focus on three subtopics. It will help if they relate to a specific area of your main topic, so you could later craft a logical flow in your essay body.
Tailor your statement. Limit it to 1-2 sentences in length, proofread it, and be ready to tweak it if necessary: After you'll finish the first draft of your informative essay, you may see that a thesis requires some slight changes.
Or, you can change the perspective and do the following:
Write your informative essay body first, and craft your introduction (with a thesis) afterward. Once you cover three chosen subtopics in your essay, it will be easier to combine 1-2 sentences to introduce what you want to tell in your paper to the reader.
Or, we have an alternative option: A free online thesis statement generator! Write down your main topics and subtopics there — and you'll get a strong thesis statement for your informative essay.
Magic, huh?