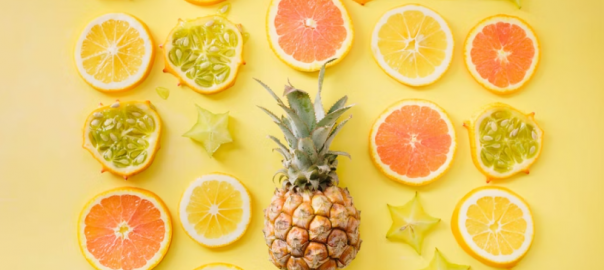 20 Best Summer Jobs for College Students in 2022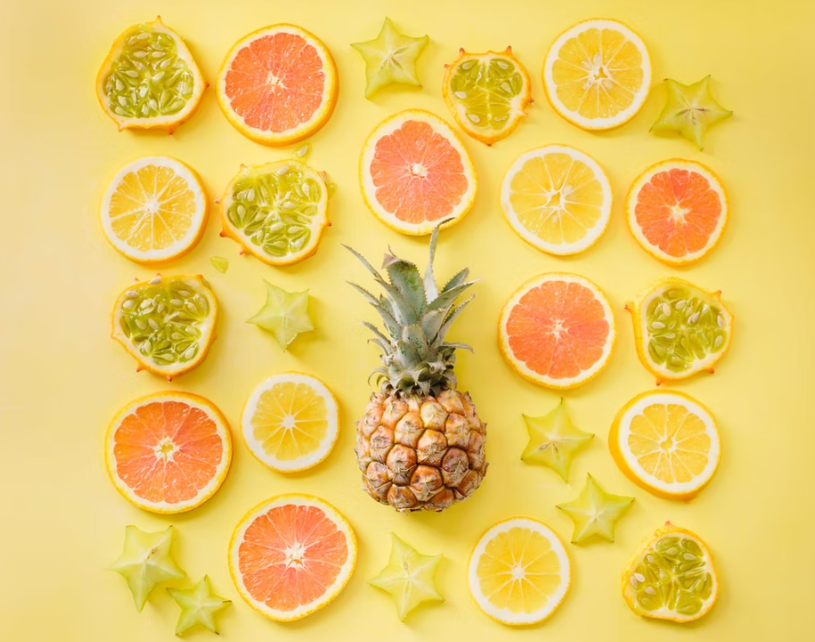 Summer is coming! We bet you start looking for the best summer jobs for college students so this season wouldn't go in vain, right?
It's a great solution: Not only will you earn extra cash, but you can also get a priceless experience and networking for your future career.
What summer jobs to consider while in college? Are there any details to remember while choosing, and where to search for the best jobs for students after all? In this article, we've got you covered!
Table of Contents:
Why Consider Summer Jobs in College
The first and foremost reason college students consider when looking for summer jobs: It's a chance to earn extra money for education or hobby projects.
Indeed, college costs have increased over the past few years, and many students rely on loans and other aid to fund their degrees. Nevertheless, according to How America Pays for College study, students still pay about 8% ($2,303) of their college budget from their savings. That's where summer jobs can help a lot.
Some students also believe — and they are right! — that a summer job, whether part-time or full-time, helps them get extra skills and experience to understand what it's like to be a part of the working sector.
Knowledge, skills, networking, money — the best summer jobs for college students have it all. Sure thing, looking for such a job may be challenging, time- and energy-consuming, or even daunting for someone. But the game is worth the candle!
Below are your reasons to try summer jobs in college:
Financial literacy: Not only will you understand the value of hard-earned money, but you'll know how to save and organize income, how much of your salary goes for student loan repayments, etc.
Networking: A summer job will introduce you to people of different ages and backgrounds, and they'll become your first professional network. They can teach you communication, teamwork, and other soft skills that are critical for succeeding in a full-time career after graduation.
Professional skills: You know that most employers prefer candidates with work experience, and a summer job is your opportunity to get it. Even if you spend the summer doing tasks unrelated to your specialization in diploma, you'll develop critical thinking, problem-solving, conflict management, time management, and other abilities you'll need later.
Career opportunities: Summer jobs related to your major provide a clear picture of what it's like to work in your chosen industry. You get insights and tools for your successful career after graduation. Or, you may find out that you've chosen the wrong career path when entering your college or university and shift to another field if possible.
For those still in doubt, below are more pros and cons of summer jobs for students.
Pros and Cons of Summer Jobs for Students
When thinking of summer, most students imagine a free time, walks with friends, travels, and (finally!) getting rest from writing assignments, exams, and other corresponding stuff. And that's where the main con of summer jobs comes:
You'll have to miss most of your summer plans with family and friends.
As well as any other jobs, summer jobs are challenging, stressful, and time-consuming. Get ready to wake up early, be responsible, follow a workload, meet deadlines, etc. Sure thing, everything depends on the job nature and number of working hours you'll have: It may appear that the devil is not as black as you paint it.
The summer job availability and wages depend on many factors, including your age, state of residence, employer, location, industry, and others.
Thus, according to the U.S. Bureau of Labor Statistics, the top industries welcoming workers aged 16-24 are healthcare and social assistance, promising about four million new careers by 2026. Business- and food services come as second and third ones, offering tons of career opportunities for college students.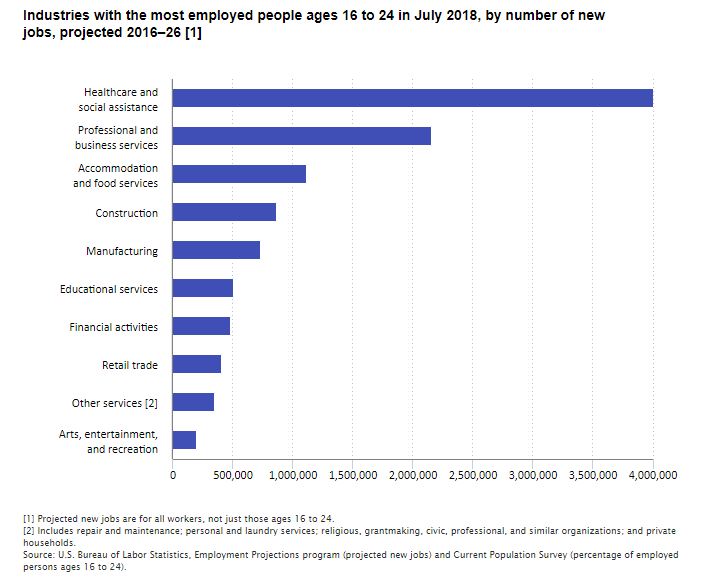 The minimum wage you can take is $7.25 per hour, though it depends on your state of residence, industry, duties, and employer. So, as you can see, summer jobs for college students aren't by cons alone.
Here go the pros:
Resume boost. Summer jobs can become your first professional experience to mention in a resume. Also, you'll learn many soft skills while working in the summer and add them to your CV.
Self-confidence. You'll become more independent, responsible, and wiser, which will influence your self-esteem for the better.
Financial independence. You won't rely on your parents as much, and you'll be able to budget your expenses by yourself.
So, are you ready to find your best summer job this year? Let's move on to the factors you need to keep in mind while searching.
Factors to Remember When Searching for a Summer Job
1) Nature
The big chances are that you won't be able to continue working the same job and hours once a new semester starts. So it's better to look for seasonal work you can leave once the summer is over.
2) Pay
When looking for a summer job, the payment is also critical.
As already mentioned, the federal minimum wage is $7.25 per hour. However, your earnings will differ depending on your location — for example, California's minimum wage is $13 per hour — and the type of job you choose.
3) Schedule
Always check the working hours you'll need to spend at your summer job. It stands to reason that you want to earn money, but summer is also about having some rest from lectures/exams and spending time with family and friends.
An ideal summer job for you would be the one giving you some flexibility. Consider offers that still allow you to be productive and have a work-life balance.
4) Experience
Money isn't everything when it comes to the best summer jobs for college students. It's your chance to gain experience, establish a professional network, and even secure a full-time job after graduation. So, when searching, think about how this or that summer job can help you with the above.
5) Reputation
Your summer job can be the first professional experience you'll write down in your resume after graduation. So, think of its prestige when searching: 
How will this job look in the eyes of your potential employer?
Does it relate to your major? (Even if it doesn't, it still can be a demonstration of particular knowledge and skills you've got.)
Will this job allow me to hone my skills?
Can it lead me to other opportunities?
Does it help me learn more about the industry?
Think of your career goals and decide on summer job types that could lead you to your goals. Internships or office jobs look impressive, but everything depends on your major and the goals you set for the future.
20 Best Summer Jobs for College Students
And now, to business:
Here goes your list of the 20 best summer jobs for college students to consider this year. Choose the one that meets your mood, skills, and goals — and start looking for the offers. (You're also welcome to check the best job search resources for students below.)
Online Tutor

This job is perfect for academically-minded students. You can join a tutoring company or websites like TutorMe, PrepNow Tutoring, Brainfuse, or Skooli, or find clients by yourself, helping others prepare for school, exams, SAT essays, and other academic activities.
You'll grow communication skills, learn how to teach others, and become even more experienced in your niche. Online tutoring is super popular today, as it's comfortable for both a tutor and a mentee.
Campus Tour Guide
You're welcome to spend this summer helping prospective students choose your college. Campus tour guides are responsible for hosting visitors (applicants and their parents, alumni, community organizations, and others), introducing a university to them, and answering all the related questions.
Paid Intern
A paid summer internship is a beneficial option for pre-graduate students to try. Depending on your major, you can become an intern in a company that may turn into your future employer.
Interns get work experience while earning money, so why not kill two birds with one stone? Find out the internship options in your area — and don't hesitate to apply.
Camp Counselor
This summer job is for you if you're an extrovert who enjoys spending time with children and overseeing fun. You'll need to organize their time, watch their daily routine, plan exciting outdoor activities, etc. So, leadership skills will come in handy.
Depending on your major and interests, you can choose a camp that can benefit your future career. Consider science camps if you study science, art-focused camps if you're creative, etc.
Sales Associate

It's a chance to build communication and persuasion skills, learn the niche, and become more responsible and organized. Your duties as a sales associate will include handling cash and credit cards, organizing store inventory, making sales, and cleaning a store.
Such a job will be perfect for those looking for a low-pressure position. Plus, it's an opportunity to get a discount at your favorite store.
Receptionist
This job is in great demand during the summer season: hotels, salons, theme parks, spas, beach resorts — most people go there and need a person who would welcome and guide them.
Strong interpersonal and communication skills are a must here. Integrity and organization skills will come in handy, too: You'll deal with private data, schedule appointments, take messages, maintain files, resolve conflicts, etc.
Social Media Manager
Most companies prefer young specialists when looking for SMM representatives because they believe college students are pros at social media. So, you may want to start a career in social media marketing during this summer.
You'll manage social media accounts, create content plans for them, write and post, organize ad campains, etc. You can work as a remote specialist here, without a need to spend hours in the office.
Freelance Writer
If you aren't fed up with essays, articles, reviews, and other types of text you write in college, why not spend the summer doing it for others and getting paid?
For students with stellar writing skills, all the doors are open. You can register at websites for freelancers, describe the content types you're ready to craft, and start working.
Food Server
Don't hurry up to meh this job! While it may seem not a super glamorous way to spend this summer, it's your chance to build social skills, learn different cuisines, stay active, and enjoy free meals.
Food serving is nice to try if you're an aspiring chef or restaurant manager. Depending on the restaurant or cafe where you'll work, you can make more money than some other positions. Plus, tips are also here.
Barista

This job will help you learn about the food and beverages, which is beneficial if you major in that industry. Get ready for busy mornings, preparing coffees for customers, telling them about different flavor combos, and tweaking the recipes based on a customer's preferences.
Listening and strong interpersonal skills will come in handy here. Baristas are the face of the brand, so your customer service skills should be exceptional.
Delivery Driver
For those with a driving license, this summer job is a great chance to earn money and boost an hourly rate with tips. You can deliver food, goods, and newspapers — it's up to you what options to consider.
Everything you'll need is a vehicle, communication and time management skills, and knowledge of the area you'll work in. Food delivery is the most popular option to try, and you can get a healthy base rate here by fulfilling multiple orders.
Cashier
Grocery and retail stores are your best options to try for a cashier job. You'll need to learn how to use a cash register, but it won't take long. What's more critical is your duty to handle money and keep a cash drawer balanced, so the math knowledge and the attention to detail would come in handy.
Pet Sitter
It's the perfect summer job for students in love with animals. You can offer your pet sitting services to friends and neighbors or post an ad on websites like Rover.com and wait for people to hire you.
The duties of a pet sitter include but aren't limited to walking with pets, providing them with food and water, bathing and grooming, giving medications, informing owners about injuries, cleaning litter boxes, and more. 
Nanny

With summer around the corner, most parents start looking for a person who could spend time with their kids while school is out. Working as a nanny is an option for students who enjoy playing with kids, staying active, and spending time outdoors. 
Get ready for the duties like feeding, bathing, organizing activities and playtime for a kid, and driving them to camps or any other activities they will have.
Swimming Instructor
Love water and can't imagine your summer without a pool or a beach? Consider a swimming instructor job: You'll teach the basics of swimming to kids and adults, explaining the importance of learning this skill.
But remember that you'll need to meet minimum requirements to get this job: certifications in first air, CPR from the American Red Cross, and others. Strong swimming abilities and the knowledge of different swimming techniques are also a must.
Cleaner
This job is for you if you aren't afraid of physical activity, enjoy seeing tidiness around, and are ready to spend hours cleaning after others. You can join a cleaning service or look for clients by yourself, and feel free to choose what you want to clean: houses, offices, and other inside premises or outsides like parks, yards, etc.
Zoo Worker
As a zoo worker, you won't spend much time with animals but clean their enclosures, bring food and water by schedule, etc. It can be a great summer job opportunity for future vets.
Your chances of getting such a job will be higher if you previously worked as a pet sitter, volunteered in animal rescue organizations, or worked at vet clinics.
Parking Attendant
Your duties will include traffic control and parking management in assigned areas. You'll also need to monitor garages and parking surfaces to assist customers in moving in and out.
They may ask you to park cars, so a driving license would come in handy. Communication and organization skills, as well as attention to detail, are a must.
Package Handler
Package handlers compile, scan, and load goods before delivering. You'll need to place items into packages, confirm labels, and lift heavy boxes into trucks — so decide if you're ready for physical activity and long hours of monotonous work.
House Painter

This job doesn't require any specific skills, especially if you plan to try it as a part-time activity during the summer. You'll work with a superviser who'll ask to apply paint, stain, lacquer, and any other coating to decorate surfaces.
It can be interior walls or exterior surfaces of buildings throughout the city.
Where to Search for Summer Jobs for Students
Google search isn't the only option to find a summer job. Tons of resources are ready to provide you with relevant opportunities, and here they are:
Job search websites: They are many, and they allow you to search for particular jobs locally and filter the results by pay, experience, working hours, etc. Here go some resources where you can find student summer jobs directly: Glassdoor, Indeed, LinkedIn, SimplyHired, and ZipRecruiter.
Social media: Twitter, Facebook, and even Instagram can become your best helpers in a summer job search. Companies often post their job listings online, and you can find all the available positions there.
Word of mouth: Let everyone know that you're looking for a summer job. Post on social media, email teachers and ask them to tell you if they know about some opportunities, remember to ask your past coworkers or managers, etc. The more people know, the better.
Your personal network: Why not ask friends and fellow students if they know anything about job opportunities for this summer? Or, you can personally come to a company you want to work for and ask if they have anything for you. (This trick works best in the service industry.)
Industry databases: If you plan to work in a particular industry this summer, you can try related databases that focus on corresponding job postings only. Feel free to try Landscape Industry Careers and search summer jobs by keywords.
Additional read for even more jobs and resources: 50 Best Jobs for College Students [+Resources for Job Search]
Tips for Finding the Best Summer Job Faster
Some students doubt if they can find a career-promising summer job because they don't have a resume with work experience. Here goes the tip:
Never underestimate the experience you already have.
Even if you have the only thing you do well, there always be people ready to pay for it. Think creatively about what skills you can bring to the workspace and do your best to market them accordingly.
Remember about your network.
Some students believe that networking is about professionals from big enterprises who have been in contact for years, but it's not so. Your network may be more expanded than you think: your family, friends, fraternities and sororities, professors — this inner circle can help with your summer job search endeavors. 
You can also ask your college's career center to help polish your resume. Send it to your network and ask them to tell you if they know or when they hear about fittable job opportunities for you.
Another tip here: Why not try job shadowing?
If, for example, you have a friend or a relative working in the sphere of your interest, ask them if you can spend a day or a week doing their job. Therefore, you'll have a chance to get an insider look at the industry and earn extra cash.
However, do your best to explain a potential employer how you plan to add value while working.
And last but not least:
Don't hurry up to take the first job that comes along. It may be tempting, but try to think beyond summer: Remember about your post-graduation career and how your summer job can influence it. Don't make a paycheck the only decision-making factor for you.
Do you agree with our list of the best summer jobs for college students? Or, maybe you have anything to add? You are always welcome in the comments!