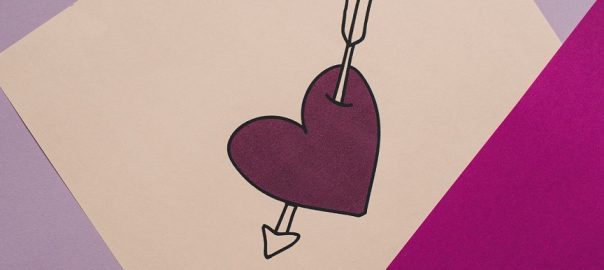 15 College Romance Books to Read on Holidays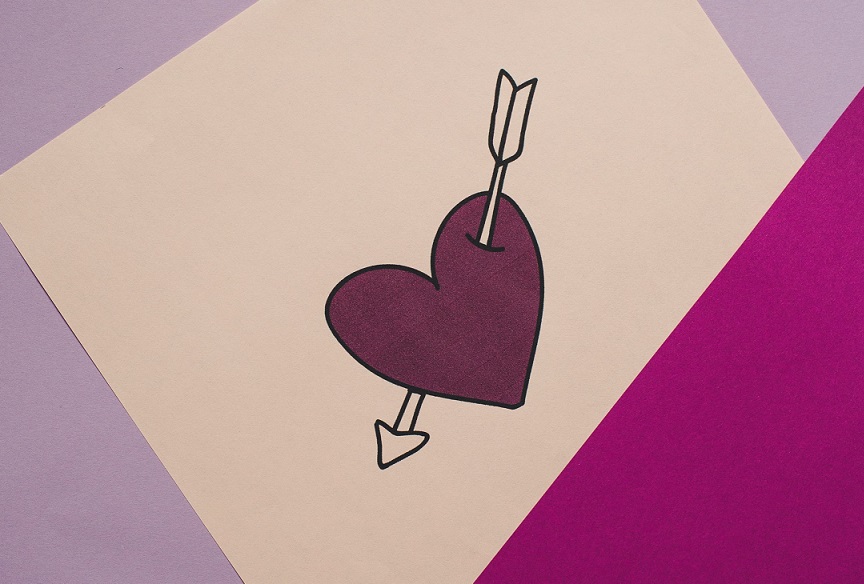 What do you think of college romance books?
Please don't meh them at once, even if you are a big fan of other genres, including non-fiction and essays from famous writers. Romance books for young adults are perfect for reading on holidays when you want to relax and take a break from writing assignments, tests, and exams, don't you agree?
Below we've gathered the 15 best new adult romance books you might check during this holiday season or beyond. Some are romance book series, while others are independent literary works. Choose yours and share your verdict in the comments!
My fellow bloggers, Lesley and Samantha, have got a task to read all these new adult books and add their short comments on them. I decided to pass, sorry. 🙂
And:
If you need help with book reviews or book critiques in college, don't hesitate to ask Bid4Papers' professional writers to assist you:

And now to the best college romance books 2022:
My Oxford Year, by Julia Whelan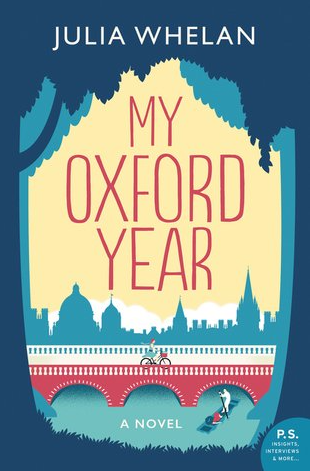 The novel tells the story of Ella, a scholar who comes to Oxford for a year to study literature. She has political aspirations and expects to back to her real life when this Oxford year is over. However, all her plans change when she meets a young, handsome teacher and falls in love with him.
Samantha says:
This story is deeper than I expected when began to read it. It's not a super-fun romance, and probably that's why this book is on most lists of the best college romance novels. The ending will surprise you, I promise!
See You Yesterday, by Rachel Lynn Solomon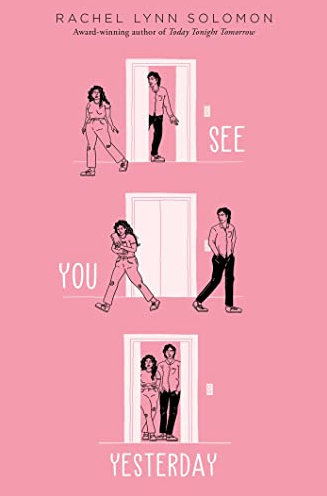 It's a book for Groundhog Day fans and those who love unexpected plot twists while reading. Barrett has her worst possible first day in college and sighs in relief when it's finally over. Imagine her shock when she wakes up the next morning and finds herself on that first day again. Moreover, she's not alone in this time loop!
Lesley says:
As a big fan of the time loop theme, I haven't found anything new or unexpected in this book. A girl and a boy have the same problem, start working together to solve it, and fall in love... But what will they do when the time magic is gone? If you're a romantic person, you know the answer.
The Girl He Used To Know, by Tracey Garvis Graves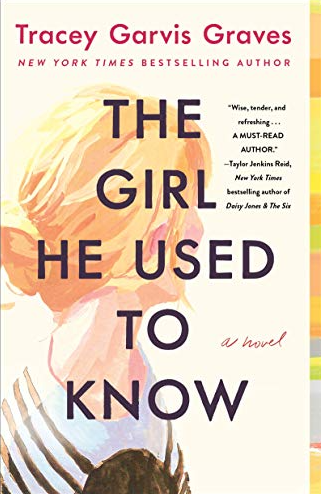 Two young people fall in love in college but then have to break up because of a tragedy. Ten years later, they suddenly meet again in Chicago, reminisce about their past, and reflect on their present relations. New life, new challenges, you know.
Lesley says:
It's your book if you enjoy reading about the relationship of specific couples who have to overcome challenges on their way to the adult world. The main characters are cute, so it's easy to empathize with them. Some experts insist this story is among the best college romance books. Well, it's better to read once than hear twice.
Good Girl Complex, by Elle Kennedy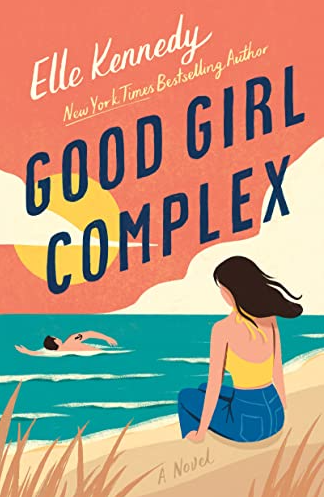 Mac wants to start a business, but her parents insist she should get a college degree first. So, she comes to Garnet College for rich kids, meet friends there, and falls in love with a local bad boy, Cooper. The love is mutual, but everything can change after Mac finds out about the secret Cooper hides.
Samantha says:
Cooper drove me nuts, and his secret, once revealed, shocked me. The book is good in general: Elle Kennedy knows how to craft love stories, and her writing ideas often turn into bestsellers. So, why not give it a try?
Imperfect Chemistry, by Mary Frame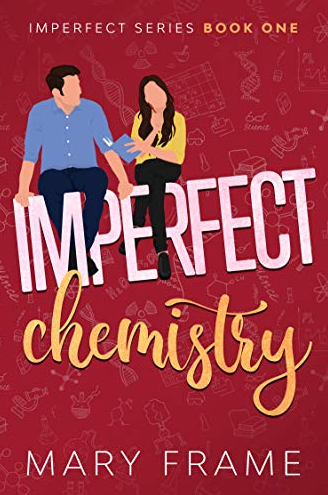 What about sweet college romance books? This one will win your heart if you empathize with nerdy romantic characters. Imperfect Chemistry is about a young scientist Lucy who's enthusiastic about nothing but the research of emotions. Enlisting her neighbor Jensen in the experiment, she can't even imagine where everything goes.
Lesley says:
A typical story of a nerdy girl who falls in love with a bad guy and can't decide what to do: keep this professional or give in to temptation.
Maybe, Someday, by Colleen Hoover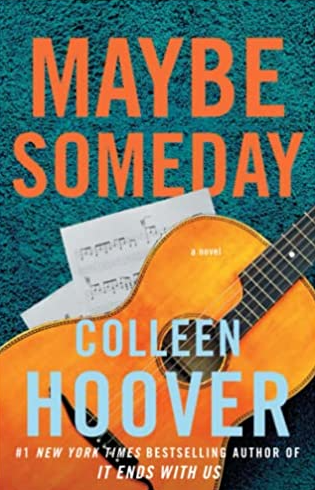 The best new adult romance books aren't about football players and popular girls in college only. What about falling in love with a neighbor guy playing guitar on the balcony? Sydney admires his talent and even makes it a habit to write lyrics to his songs. But what if they move in, and he asks to take her texts?
Samantha says:
It was a bit awkward to read about how those two watched each other and — boom! — move in together. Anyway, this story has a place to be if you want to read something light and not that intrigue-heavy.
Complicated Hearts, by Ashley Jade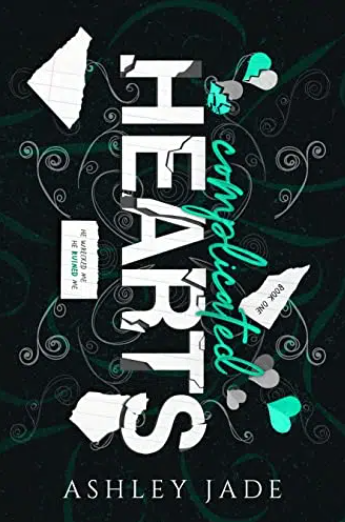 Breslin doesn't trust men after Asher broke her heart when they were sixteen. Landon falls with her and wants to get rid of the ghost of her ex on the way. Meanwhile, Asher is desperate to accept an offer to join a mediocre football team: He tries to bring it to the championship, but falling for his tutor brings new challenges to the game.
Lesley says:
I didn't expect anything from the book with such a title. I'm happy I was wrong: It's worth checking, even if you don't like football romance novels. All characters are well-represented to understand their motivation and conflict, so you won't have any "Wha-a-at?" moments while reading.
The Love Hypothesis, by Ali Hazelwood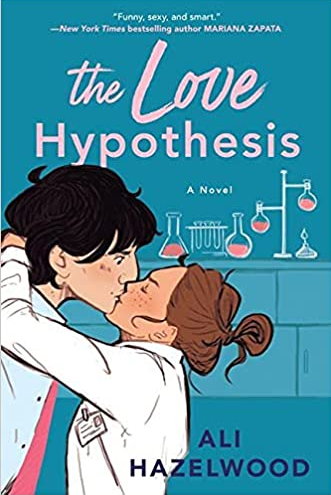 Trying to support a friend, graduate student Olive Smith gives her strict professor an uninvited kiss, which spirals out of control when the STEM department considers it the relationship. Now both are in a tricky predicament and need to find a solution to the problem. Smart and witty, the story is worth reading: You'll definitely like the dialogue.
Samantha says:
It's my favorite on this list! The enemies-to-lovers theme never gets old, especially if it's both funny and romantic.
Ivy, by Willa Nash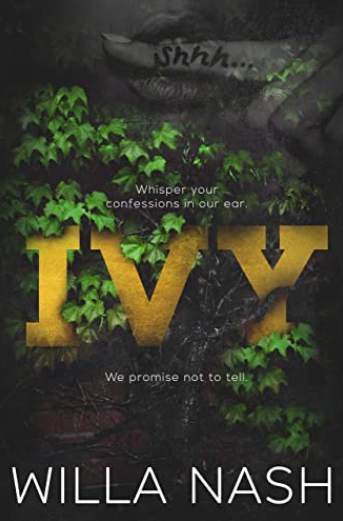 Secrets, lies, and betrayal — everything's in this mysterious college romance telling the story of three girls: Cassia, who's running from her past, manipulator Ivy, and Elora, who's drowning under her family's deceit. All meet in Clarence Manor, an opulent structure on Aston University's outskirts, and get involved in tricky games.
Lesley says:
I would call it a combination of Gossip Girl and Pretty Little Liars. Perfect for those in love with mystery and intriguing stories.
Him, by Elle Kennedy and Sarina Bowen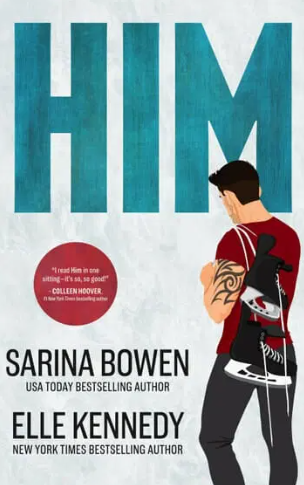 Elle Kennedy is a master of writing books for college students who love romance! Her and Sarina's story about two guys playing for different teams but keeping the same secret about their relationship deserves to appear on your bookshelf. Jamie lost his closest friend, and Ryan coaxed his straight friend into a bet that destroyed their friendship; now it's time to meet again and do something with this unresolved problem.
Lesley says:
Not my type of college romance book, but the writing style is perfect. Elle knows what she does, and her characters always look realistic as if you read about a close friend or someone you know.
Easy, by Tammara Webber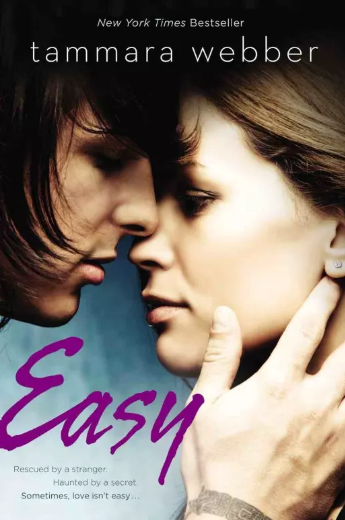 He watched her but never knew her, but the moment came when he turned out to be her savior. Their vision of the future is too different and challenging to reconcile, and the risk of breaking up is too high. What will they do? How will they decide to solve the problem?
Lesley says:
Oh, please! Why are new adult books often about one character watching another, keeping silent, and sighing? I understand it's a law of the genre, but still. If you enjoy reading about the opposites attracted, give it a try. Otherwise, choose another one.
Fangirl, by Rainbow Rowell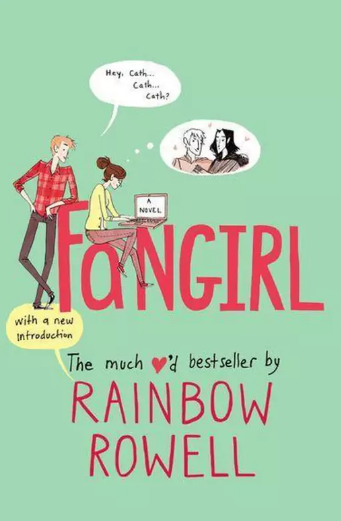 Cath can't imagine her life without being a fan of Simon Snow. She is good with it, and it becomes a problem when Cath and her twin sister go to college. Life changes and Cath understands she is not in her comfort zone anymore. No one cares about Simon, and it's time for new challenges. Can she do this?
Samantha says: 
It's a great book to read during winter holidays or summer vacations. I wouldn't call it a literary masterpiece, but we don't ask college romance books to win Pulitzer or Nobel, right?
Slammed, by Colleen Hoover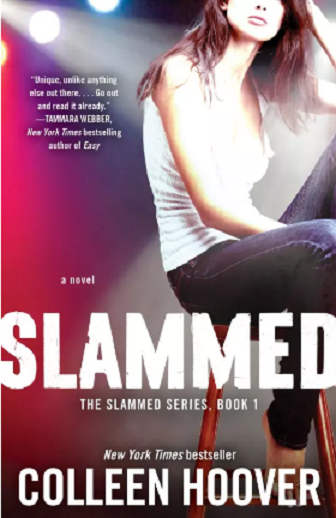 After her father dies, Layken does her best to support her family and prevent their world from falling apart. But here comes another challenge: Her mother gets a job in another city, and now it's time to change her whole life, including her neighbors. And what if this new neighbor is handsome Will Cooper?
Lesley says:
Originally published in 2012, Slammed isn't among new college romance books, but it still holds a place on the corresponding lists. I recommend this book to young people who haven't read many other college novels before. It's a good one to begin an introduction to the genre.
The Deal, by Elle Kennedy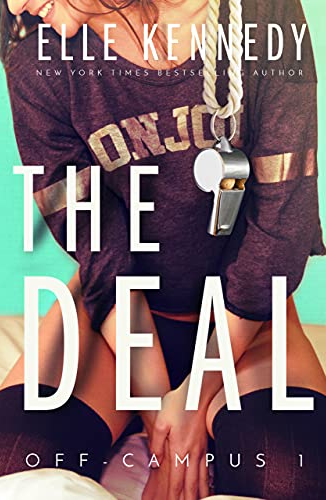 Guess who's here: Elle Kennedy joins the list again! The oldy-moldy story of making one guy jealous via a pretend date with another who turns out to be THAT right one. However, everything is not that simple. That other guy will need to go a long way to convince the girl that he is the man she wants.
Samantha says:
A sarcastic brunette who's confident in everything but her seduction skills and a guy with a low GPA but a desire to play professional hockey after graduation. And one unexpected kiss that changes everything. You've heard such stories before, haven't you? And yet, this one may surprise you with a twist. So, worth checking.
Wait for You, by J. Lynn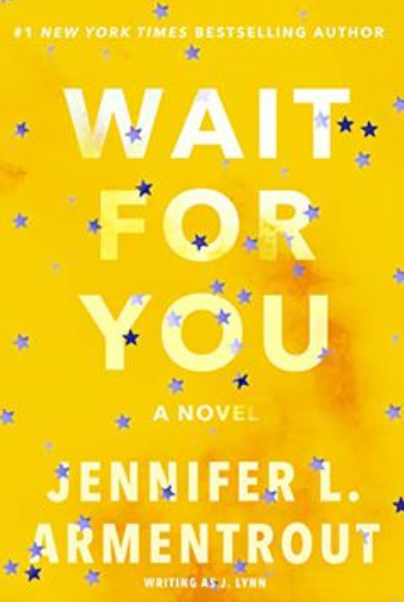 Avery is trying to escape what happened five years ago at the Halloween party, so she enters college thousands of miles from her home. Dating handsome Cameron is dangerous, but she can't resist the temptation. But one day, when she starts receiving threatening phone calls about her past, she understands she can't keep quiet anymore. Will Cameron be there to help Avery?
Samantha says:
This one is among new adult romance books I call "everything:" love, threats, intrigues, passion, secrets of the past preventing from starting a new life... You'll like it, I promise!
So, here they go, 15 college romance books to read on holidays. Which one would you choose this year? Or maybe you've already read all of them? If so, please share your review or critique in the comments below: let's help others decide which book to read next!