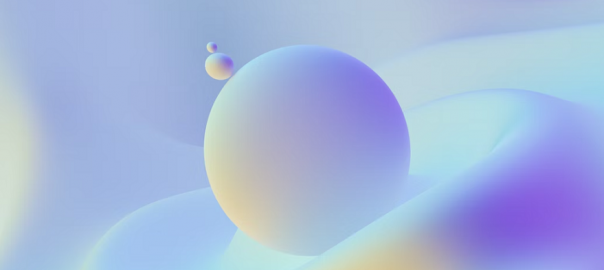 How to Write a Reflection Paper to Impress the Audience
In today's article, we'll tell you exactly how to write a reflection paper.
In fact:
This type of writing is among those most often our writers help with: Students ask to explain the difference between reflection paper types, their structure, and formatting details.
Let's dive right in.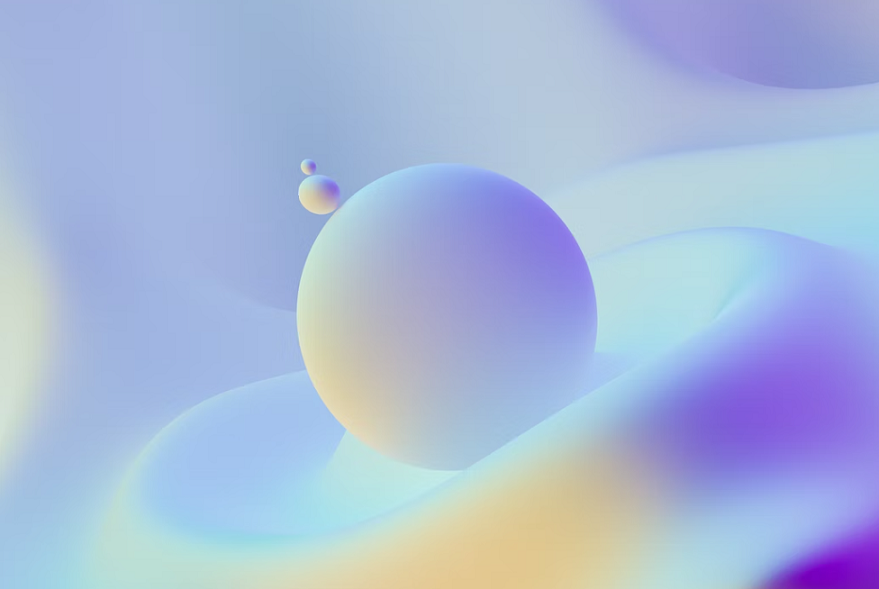 What is a Reflection Paper?
A reflection paper is an essay that describes, analyzes, and evaluates one's experience on a particular topic. Its tone is academic, so a reflection essay is more formal than a diary but less formal than a report because its author expresses personal thoughts here.
Reflection papers are more about demonstrating your critical rather than summarizing skills:
To write a reflection, you connect theoretical knowledge (topic) with your personal experience and analyze/evaluate your emotions concerning it.
Topics can be different:
A teacher can ask you to reflect on some article, book, or movie.
You can write a reflective essay on your impressions from a class, speech, or experience that has influenced your worldview.
It can be an analysis and evaluation of your previous work, steps to improve your grades, etc.
Types of Reflection Papers: The Difference
Before you start writing a reflective essay, let's reveal and describe several different types of this paper.
Below are three types of reflection papers, depending on the content, manner, and time you need to cover:
1 – Educational reflection papers
It's the most common one to deal with in school or college. In educational reflective essays, you write feedback about a lesson, seminar, book, movie, etc.
The writing manner here is reading: You connect the knowledge you've got from the original and your interpretations (analysis and evaluation) to show your reflection.
You can write an educational paper as an essay diary (when writing an annotated bibliography and analyzing the sources, for example). It can also be a review (when you need to provide feedback on someone's work).
2 – Professional reflection papers
You'll hardly write this type in school or college because professional reflection papers are those from experts in education, psychology, sociology, business, and nursing.
Such essays are experimental: An author makes a hypothesis, conducts an experiment to connect theory and practice, and then shares reflections on their learnings.
Often, it's a reflection on behavior in the form of a journal (to analyze the learning in the experiment or the course) or a learning diary (to evaluate group work).
3 – Personal reflection papers
It's the most intimate type of reflective writing because you share and explore personal emotions, attitudes, and experiences here.
Personal reflection papers can take a form of a note (when expressing your attitude towards some issue) or a self-reflection essay (when you examine and evaluate your work). You can also write it as a logbook where you reflect on your deeds, analyze your actions, and plan future ones.
Depending on the time, a personal reflection paper can be:
In-action: You write about the situation you are in right now (Observe and analyze what's happening to you).
On-action: You write about the situation that has already happened. (Describe, analyze, and evaluate what's happened to you).
How to Write a Reflection Paper
And now, to practice. Let's learn and remember how to write a reflection paper once and for all!
All you need to do is follow these steps:
1 – Brainstorm and Analyze Ideas
As a rule, teachers provide topics for reflection papers. They assign an item you'll reflect on: a book, a lesson, an article, or a particular experience that happened to you. If you haven't got any topic from a teacher, feel free to choose yours:
Brainstorm ideas that would be interesting for you to cover. What experience and thoughts would you like to share with the audience?
You'll need to decide on the ideas related to your topic and analyze how and why they influenced your attitude toward it. Write a short summary of your experience:
What have you learned from your experience with the topic?
What has influenced you most? (Write down quotes, arguments, or anything memorable to analyze further in your essay.)
Please remember that it's not an essay (yet!) but notes you'll later organize into a paper. The goal is to brainstorm and reflect on your thoughts and feelings concerning the topic. There are no right or wrong reactions here: Be honest and personal, and describe how you felt and what conclusions you made.
2 – Organize Ideas
Now it's time to organize all the ideas you've gathered on the topic. Connect them into a cohesive picture with the following components.
A reflection paper should include all five: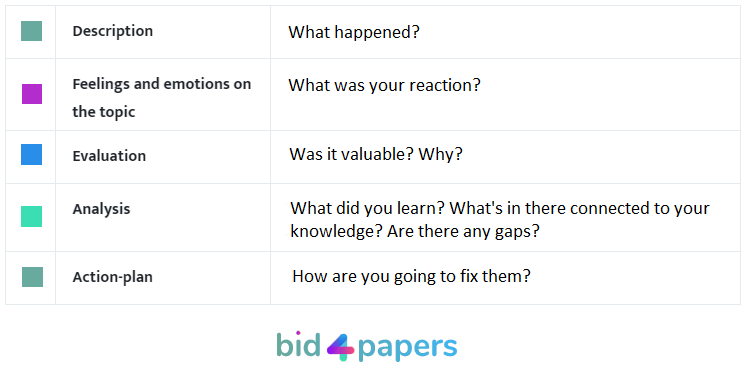 NB! A reflection paper is not a mere description of facts or a plain summary of your knowledge and experience. It's not about unspecified judgments or problem-solving writing; it's about:
your critical thinking skills in analyzing your feelings, thoughts, and attitudes;
your opportunity to reflect on a subject and explore it even further.
3 – Follow the Structure
Before writing, it would help to know how to structure and format a reflection paper, agree? Below are the answers to the most frequently asked questions about that:
What are the 3 basic parts of reflection papers?
As well as any other college paper, a reflection essay consists of three parts: an introduction, a body (2-4 paragraphs), and a conclusion.
In an introductory paragraph, you provide an overview of the topic and write a thesis statement.
The body of your reflection paper explains, analyzes, and evaluates your experiences to support the thesis statement.
In conclusion, you summarize your experience and the points of your essay and write how it may affect your future actions. Here's an approximate outline you can use to structure a reflection paper: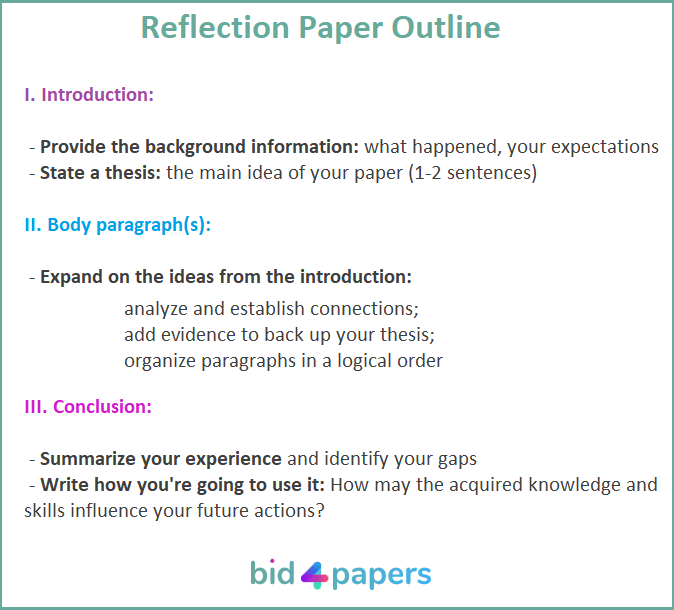 How long should a reflection paper be?
A reflection paper is between 250 and 500 words long, but sometimes it can be longer – up to 750 words. The length depends on the topic and the criteria set by your teacher.
How many paragraphs does a reflection paper have?
Five.
The standard essay structure is one paragraph for introductions + three paragraphs for bodies + one paragraph for conclusions. However, the number of paragraphs in essay bodies may vary and depends on how many ideas (arguments and counterarguments) you introduce. You can have two to four to connect ideas and build a logical structure for your essay.
How to format a reflective essay?
As a rule, reflection papers don't have any specific or super strict format because they are about personal thoughts and experiences. A teacher may provide guidelines with the criteria, so just do your best to follow them.
If you are welcome to write your paper the way you want, a sign of good manners would be to format it as a standard academic paper:
Times New Roman, Arial, or any other readable font
12-point font size
Double space between the lines
1-inch margins on each side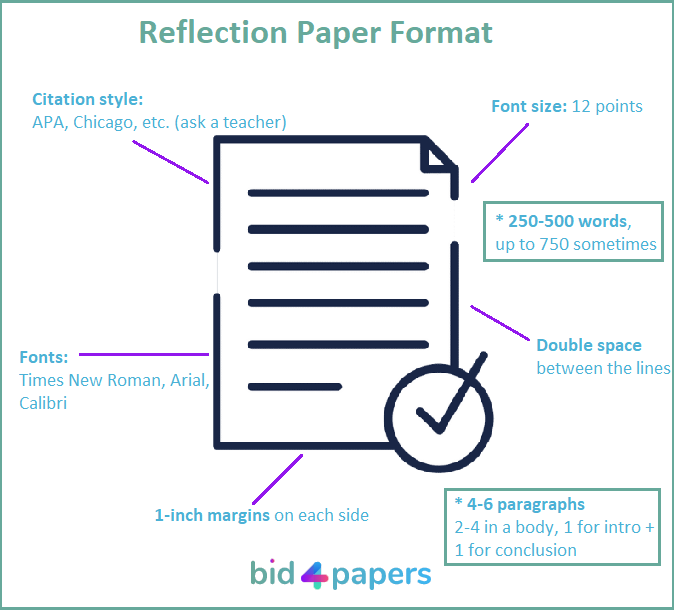 4 – How to Start a Reflection Paper
The introductory paragraph of your reflective essay should be catchy yet informative. Here you grab readers' attention to get them interested in the topic and introduce your thesis statement to support later throughout the essay body.
Here's how to start a reflection paper:
Write an informative sentence with a hook for readers. Avoid general or well-known facts; try a question, an unexpected fact or statistics, a misconception, etc.
Share some background information on your topic. It can be a couple of sentences with details related to the issue, your expectations or challenges, some aspects you'll discuss in your work, etc.
Finally, write a sentence with your thesis statement. It should reveal your clear position on the issue and a plan on how you'll defend it throughout your reflection paper.
Example:

A definite guide: How to Start a College Essay Like a Boss
5 – How to Write the Main Body
Once you've stated a thesis with your position in the introduction, it's time to prove and expand on it in the body paragraphs. The rule to follow here:
Cover one point (argument) per paragraph, providing the supporting evidence: 2-4 arguments and counterarguments are enough for your essay's body to have.
What to mention in your reflection paper's body:
Evaluate your experience. What did you like or dislike about it? (Compare and contrast writing can help here.)
Analyze what you've learned. If writing a reflection paper on a book, movie, or article, use direct quotes or paraphrase to support your points.
Criticize if you disagree with some theory or opinion from the source you reflect on. There's no right or wrong position in reflective essays: It's about your thoughts and experience, but ensure to provide evidence to support it.
Explain the causes and effects that led you to your conclusions. Also, mention how it may influence you in the future.
6 – How to Write a Reflection Paper Conclusion
The final paragraph of your reflection essay should summarize the points you covered in the main body. For that, start with restating your thesis and mentioning the core aspects of each paragraph.
Then, write several sentences reflecting on your knowledge gaps:
What you still don't know about the topic you covered;
What your ideas are on how to change that.
Finally, finish a reflection paper with a sentence presenting your action plan: What steps regarding the topic and your knowledge gap will you take in the future?

A definite guide: How to Write a Strong Conclusion for Your Essay
7 – Proofread and Edit
So, now that you have a complete draft of your research paper, it's time to proofread it, find gaps (if any), and edit it accordingly before submitting it to a teacher.
First, read it aloud to check the reading flow and possible spelling, grammar, and punctuation mistakes. Bid4Papers' free tool, Read My Essay, can do that for you.
Then, read the draft one more time to check the logical flow of the arguments and evidence you used throughout the essay.
Finally, check it the third time to see the structure and formatting. Ensure your reflection paper looks great and follows the guidelines a teacher provided when assigned this task to you.
A definite guide: How to Proofread an Essay
Need Help With Reflection Paper Writing?
Now that you've got a better idea of how to write a reflection paper, it's time to choose s topic and try crafting one that'll impress a teacher and other readers. Sure thing, practice makes perfect: As well as any other academic paper, reflection essays require some skills and attention to detail.
If you still have questions on reflective writing or need help with any other academic assignment, our team of professional writers is ready to assist. Choose essay maker – and get a high grade for your essay.