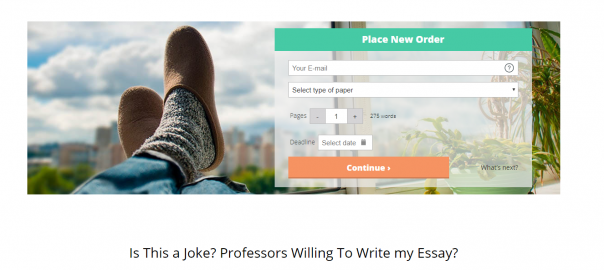 You Ask "Write My Essay Free," But Here's The Problem
Let's face it, most students search Google for free written essays today. Are you among them? Do you want to get the list of websites that write essays for you free? Do you need a list of top-notch essays to use it whenever teachers assign papers to you?
Or, maybe you want to find an expert who will answer your query "write my essay free" and ask nothing but "thank you" for it? Great! But there's a small problem:
It doesn't work that way.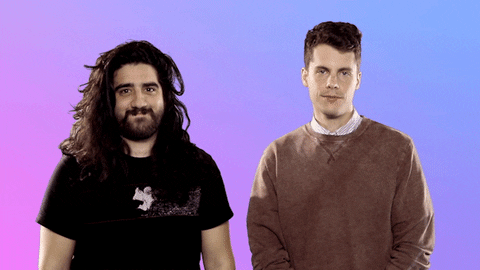 Write My Essay Free: Myth or Reality?
Okay, we feel your pain. It's clear why you look for free essay websites online: a student loan hangs like a sword of Damocles over you, you have to work after classes and struggle with deadlines all the time, you have no original essay ideas…
Long story short, you have no time for writing. And, after all, your English is far from perfect! You just need someone to help you, right?
So, you go to Google and enter something like "why my essay for free" to get tons of results from tons of custom writing services. (It's okay, rumors have it that 80% of your peers do the same – looking for free essays online.) But are you sure they are free?
For you to find and choose them, most use headlines such as "Who Can Write My Essay For Me Free Online?" or "Urgent Free Essays Online." But when you click and go to their website, you see… yes, an order form and prices.
Something like this: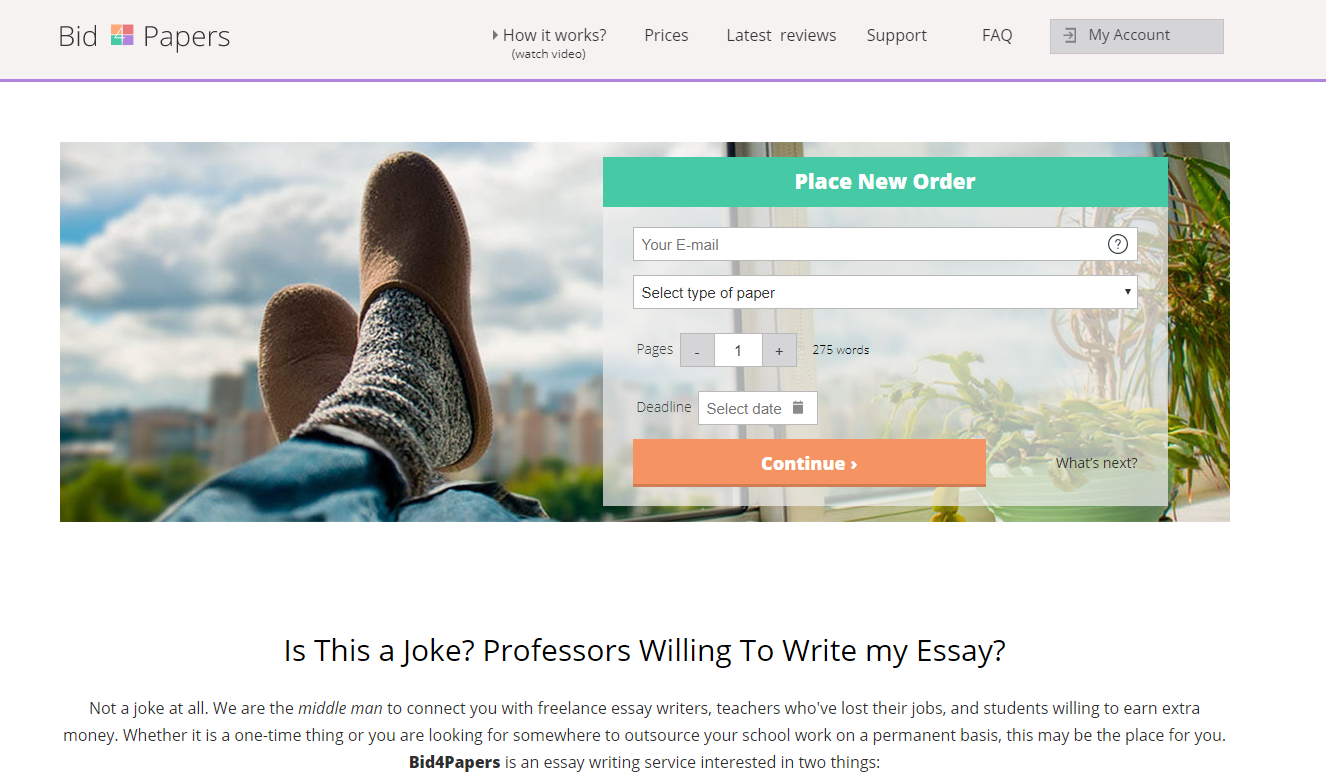 You've got it right: all they are "write my essay for money" pages. No one will spend precious time, energy, knowledge, and skills matured for years on you just because you want this. Time comes at a price, too, after all.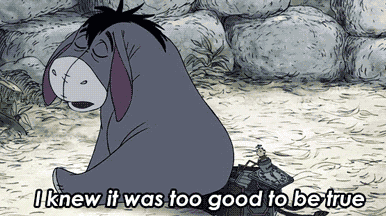 Want to get 100% free essays?
Write it by yourself! We'll tell you how, and here you'll get all necessary tools and resources that save time but give professional assistance from our developers and essay writers.
Bid4Papers Free Essay Writer
It often happens that you simply can't start writing your essay. You stare at a blank screen or sheet of paper, trying to come up with an opening sentence and generate some arguments for your work. It's a writer's block, friend. It happens to the best of us. And it leads to procrastination, impostor syndrome, and desire to give up everything and go searching for free essay sites online.
But why spend time on it when you can become your personal free essay maker?
Why worry whether your chosen "free" essay writer is honest and good enough?
Why feel stressed by thinking, "What if they plagiarize essays? What if I get copy-pasted work, and my teacher will find this out?" Why check free essay samples again and again and struggle to paraphrase so they would look original?
You better try this online text editor allowing to practice a free essay writing anytime.
Just start typing or enter your essay here. You'll see all issues in real-time mode and be able to edit them at once. No installation, no clutter, no money to pay for the unknown qual. An essay writer for free as it is.
You will see a word count, sentence number, misspelled words, and grammar mistakes in your essay. This free essay editing tool allows formatting: you can make texts bold or italic, craft headlines, add references, etc. It helps to improve the readability of your essay and your writing style.
Free Essay Writing Tools and Resources
That's all well and good, but we can still hear you almost crying:
"I need an essay written for me for free!"
With so many tools and resources available to students today, it becomes bad manners to beg for free essays. (Unless you are a lazy, slippery bone with no moral considerations. Or, unless you take part in a free essay writer program where experts volunteer and save poor students from deadlines and low grades.)
And before you join those lazy students and start looking for a custom service that offers essays for sale, here are a few points for you to consider:
Your school or college still view such essays as plagiarism. So, if you're caught red-handed, consequences will be not that pleasant: they'll expel you.
You won't know anything about critical thinking, and you won't get any writing skills. Believe us, that's what you'll miss in the real world after graduation.
You'll enter the workforce lazy and unprepared. That's not what you need for a successful life and career, right?
So before you run like hell to find a free paper writer, give yourself a chance and try mastering the art of essay writing with no outside help. We've prepared tons of useful tools and resources for you to succeed here:
Bonus lifehack for your free student essays:
Need arguments for an essay? Go to Reddit and publish a post with a counterargument there. Users there will cook up any excuse to set their wits: they will raise objections to your thread, and here we go: free arguments for your essay are ready!
Your Risks of Hiring a Free Essay Writer
With so many academic papers and articles to write for so short deadlines, you still can find it challenging to deal with all them alone. Why, after all, teachers assign them? Don't they have any more interesting tasks?
It's simple:
You need writing to develop critical thinking and ability to argue your point of view. Also, writing develops your diligence, discipline, and time management skills. It's what will come in handy for your adult life, isn't it?
More than that, writing is an efficient tool to master concepts. It helps you understand and remember the materials learned in class. So when you have someone else to write your papers for free, you play with fire:
Your teacher knows your writing style well, and it won't be difficult for him to understand that it wasn't you who wrote that essay. If your previous works were far from perfect but you suddenly submitted an A-worthy paper, it's suspicious. What happened? Have you become a guru of essay writing? Hardly.
You can't check the professional skills of your free essays writer. They may call themselves experts and native speakers, but how can you be sure? Who can guarantee they won't miss deadlines and deliver you a paper of good quality?
Yes, you can ask them for free essay writing samples or free essay outline. But again, who said those samples are theirs? How would they prove authorship?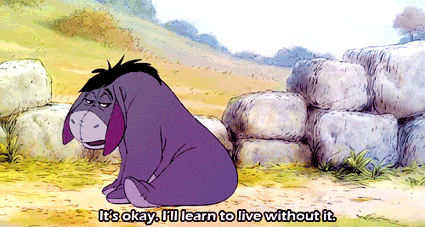 Still Looking for Best Free Essay Websites?
In today world of the Internet, doesn't it look strange to pay for anything that can be found free online? With so many free writing services and helpers around, every student gets a chance to deal with assignments on their tod.
Where to look for free essay help:
Join corresponding groups and pages on Facebook. Essay writers meet there to share useful tips, discuss topics, and assist peers with proofreading and editing.
Use Twitter and other social media networks to find citations and references for your essays.
Go to Reddit. Use its advanced search to find the information about your essay topic.
Visit online libraries. Top universities like MIT, Stanford, and others welcome you to use their archives for educational purposes.
Join writing forums to do research, find discussions on your topic, and ask members for arguments, counterarguments, editing help, etc.
Monitor Q&A websites like Quora to find information. Or, you can ask questions there so users could help you with anything related to your essay.
Ask peers to help you with topics, arguments, or references for your essay. Or, they may read it and give feedback for you to understand if there's anything to revise in your essay.
Frequently Asked Questions