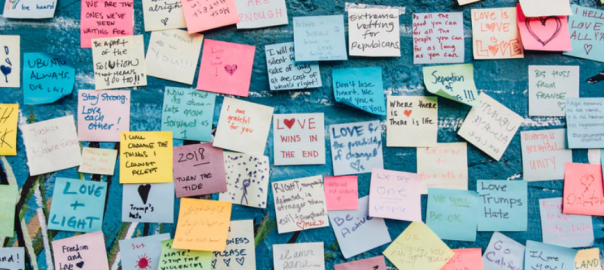 College Essay Format
How to format a college essay:
Choose a topiс.
Write an essay outline.
Come up with an intro: write a hook, describe a story, add a pivot.
Tell readers about the lessons you've learned.
Write a conclusion.
Create a few drafts, and then stay with the best one.
Proofread and edit your college essay.
As a rule, personal essays are not about strict formats or word count.
When you write a personal essay, you need to focus on a story and make sure it reveals your values and traits best. The format of college essays reminds a narrative, with all the elements of storytelling in it. And with a standard, five-paragraph essay structure in mind, you can turn your story into a powerful statement to stand out from the crowd of other college applicants.
Let's see how to do that.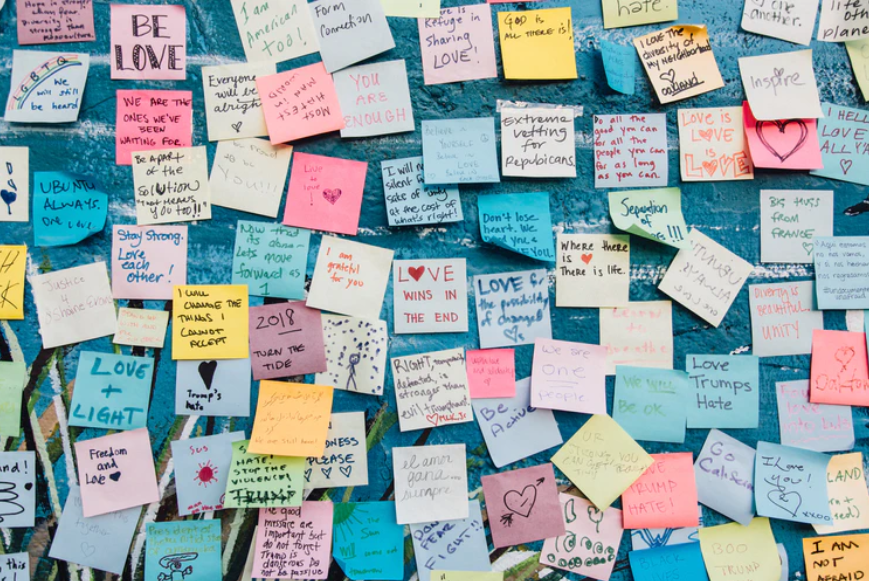 College Essay Structure
The first and foremost question all students ask is, "How long should a college essay be?" And although there's no strict word limit for personal essays, admissions officers suggest keeping it up to 650 words.
It doesn't mean they'll stop reading it if it's longer. Such limits are since most students tend to wordiness when writing, therefore risking to turn a story into a dull and watery text. And, as far as you understand, such essays won't hold the reader's attention for as long as you want.
So, the optimal length for your college essay is 250-650 words.
And now, for a college essay structure.
As well as any other essay type, it needs an introduction, a body, and a conclusion. However, there's no strict separation in paragraphs a la one paragraph—for an intro, three paragraphs—for a body, and one last paragraph—for a conclusion. Most personal essays that worked were from four long to ten short paragraphs.
So, feel free to write as many paragraphs as warranted by the context of your story.
Start a college essay with the introduction. It will need a hook to grab your readers' attention, a short description of your story, and a pivot to the rest of your essay. (A pivot is that very "aha!" moment when you go from a general to bigger picture, explaining how the described experience influenced and shaped you.)
In storytelling, it's about exposition (an inciting incident and a rising action).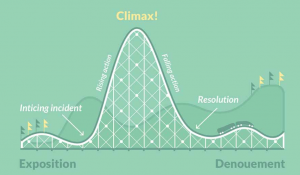 Then, format a body of your college essay where you'll share more essential details and insights you've got from the described experience—this part where you continue sharing the plot of your story, with its climax and falling action.
And finally, a resolution. It's the conclusion of your story, with a moral or point of view you wanted to share.
College Application Essay Format
More specifications for the format of your college essay depend on your admissions office requirements. Read carefully and pay attention to the details such as word count, font, spacing, alignment, etc.
Unless stated otherwise, format your college essay as follows:
Write between 250-650 words.
Make an essay 1.5 or double-spaced.
Consider fonts that are easy to read: Times, Arial, Calibri, etc.
Make your font 12 pt.
Use standard one-inch margins.
Delineate your paragraphs with a single tab at the beginning.
Submit your college essay in .pdf file unless other file formats are required. Before submitting, make sure this format is accepted.
Unless stated otherwise, don't include your name and the heading of your essay to the document.
Above are the general format rules for college essays submitted as attached documents. At the same time, most schools ask applicants to submit articles via online forms by copying and pasting them into a text box. That being the case, please pay attention to the following moments:
Make sure your college application essay wasn't cut off!
Word count and paragraph spacing can get messed up there, so please check everything twice or even thrice before submitting it.
The online form won't probably let you use bold, italic, etc. Also, the big chances are that they'll standardize a font and its size. If not, please format it with Times or Arial of 12 pt.
And please, avoid formatting your college essay with ALL CAPS, cutesy, unnecessary symbols, emojis, and #hashtags! Make it look professional rather than casual. It's not a story for your blog or social media account, after all.
College Essay Samples
For you to get a better idea of how to format a college application essay, here are a few samples of essays that worked. But please don't use them as templates: They are good to get inspired by different topics and writing styles, but their patterns won't reflect your original voice and unique experience.
The first college essay sample goes from Kaylee: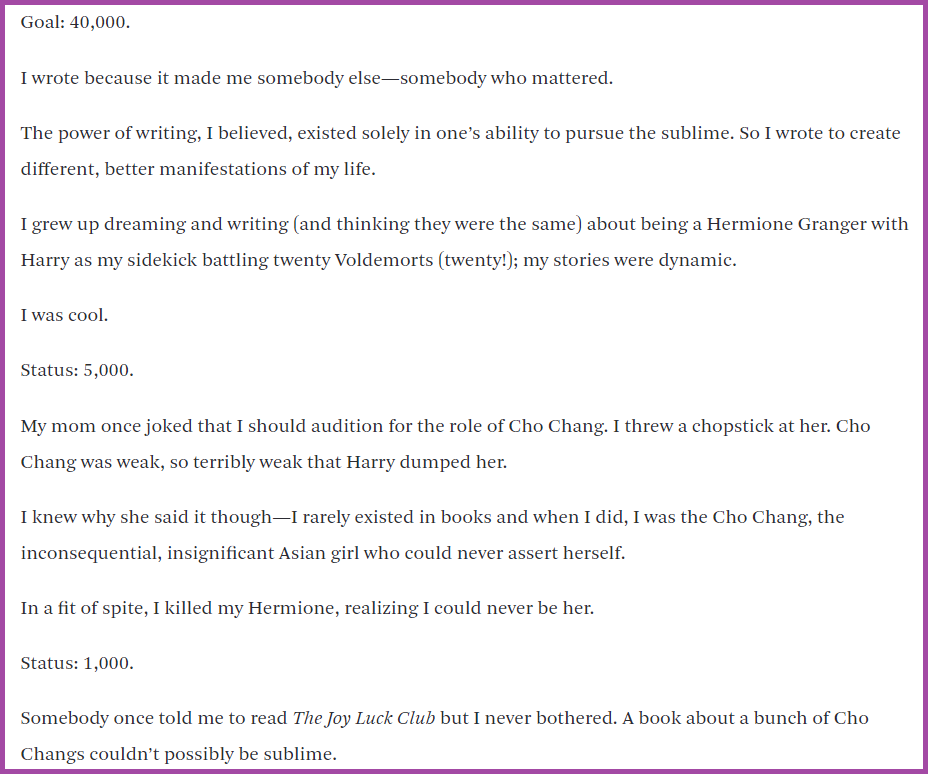 Read the whole essay here.
The second one is from Benjamin: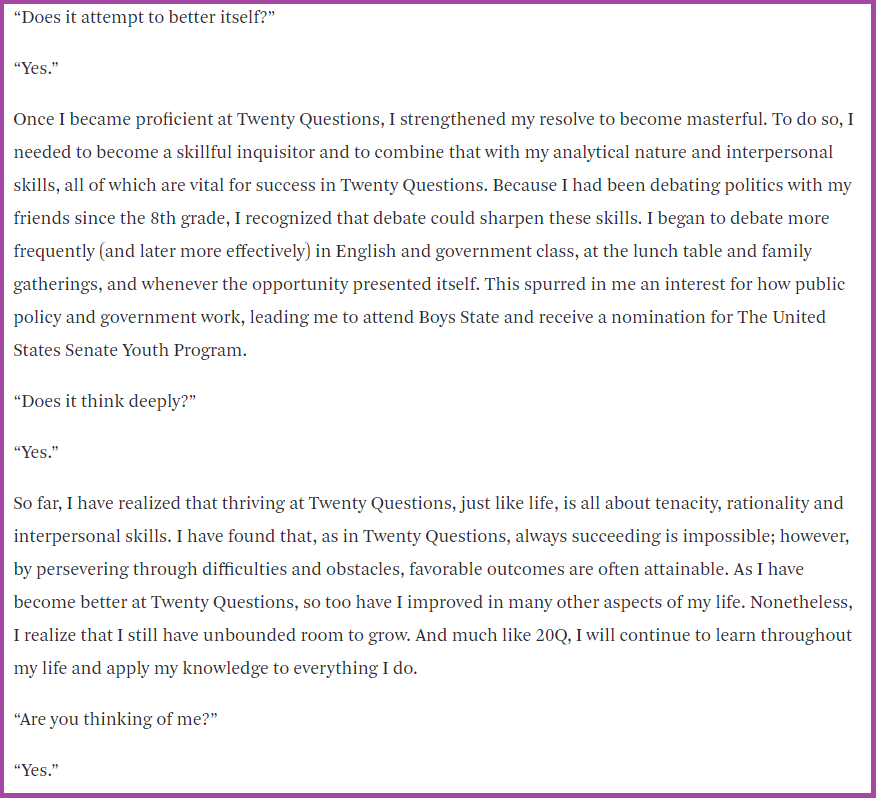 The full version is here.
And finally, let's take a look at this one from Curtis: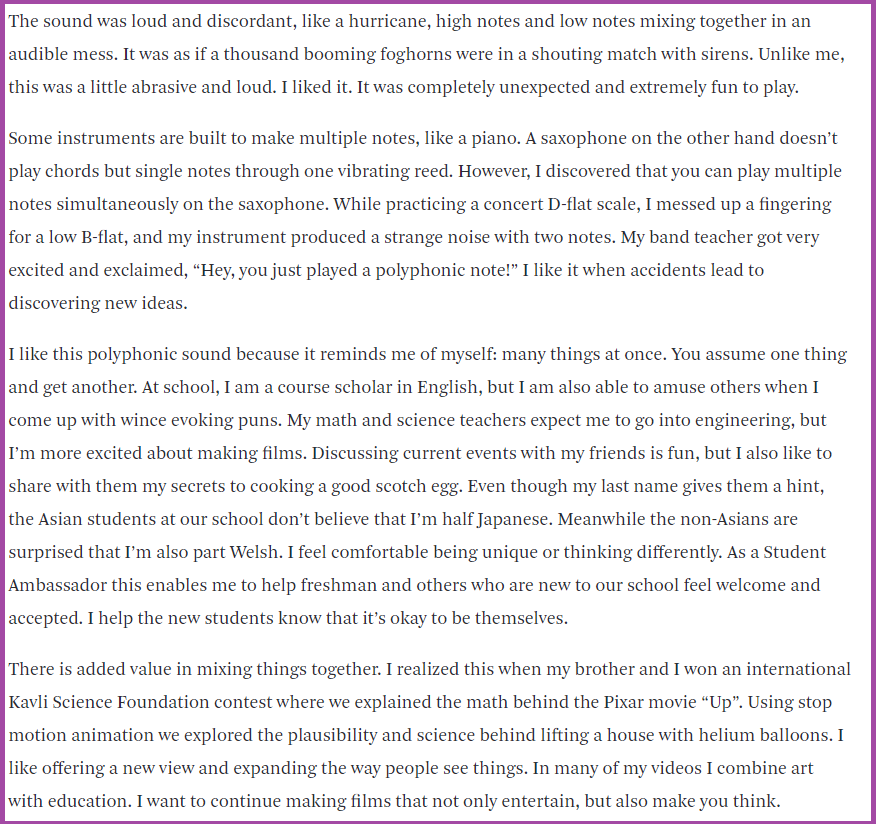 The end of this story is here.
As far as you see, all three essays have different formats (word count, paragraph quantity and length, writing style, etc.), but they are fantastic because of their sincerity and reflection.
Ready to share your story with admissions officers? (And our essay writers are ready to help you choose the best format for your college essay, if needed!)