How to Write a Hook For an Informative Essay
Do you know that a person needs 5 seconds to decide whether or not they want to continue reading your essay? This fact justifies the critical role of an introductory paragraph and its first sentence in particular:
It grabs readers' attention and provides them with something engaging, so they would like to stay and keep investigating your work.
In the academic world, we know such attention-grabbers as essay hooks. In this post, we reveal the secrets of how to write a hook for an informative essay.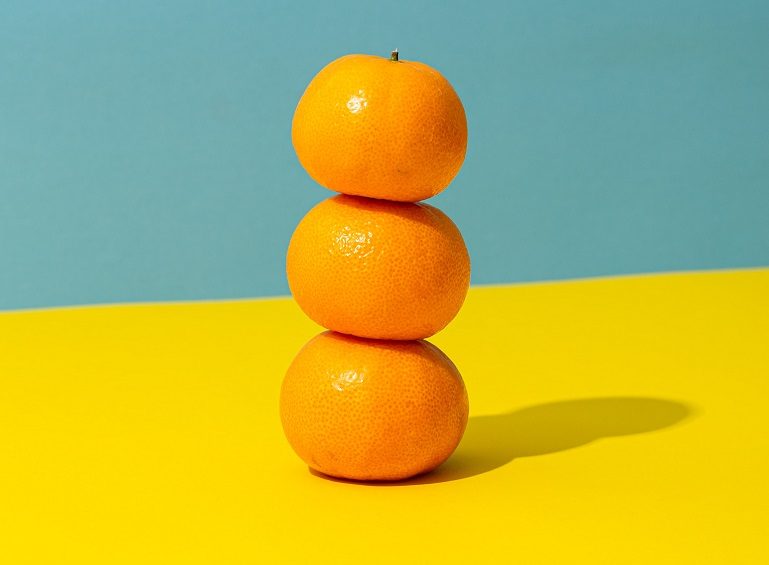 What is a Hook for Essay?
A hook in essays is an opening statement (the first sentence) aimed at grabbing readers' attention and making them want to continue reading and learn more.
Why a hook?
It serves as a lure to "catch" a reader. As an author, you appeal to their curiosity, emotions, or FOMO (fear of missing out) to encourage them to take the desired action (i.e., continue reading your paper).
Please note that an essay hook doesn't equal an essay introduction!
A hook opens your intro, and then you introduce a topic/background and write a thesis — all these are elements of an essay's first paragraph:

If you're a long-time reader of our blog here at Bid4Papers, you could see our super-duper popular post about writing a good hook for an essay, with a long list of strategies to try and examples to follow.
Here's a quick recap of essay hook ideas (You'll use different ones, depending on the essay type):
Question
Quote (from literature or famous people)
Anecdote/Joke
Fact/Misconception
Statistic
Definition
Strong statement
Story
Metaphor
That's all fine, but which of them do work for writing hooks for an informative essay?
3 Essay Hook Types to Use in Informative Papers
Think of your teacher or anyone reading your essay: They have tons and tons of papers to check, so you need to make yours stand out. If you make a good first impression in your introductory paragraph, then your teacher is more likely to read the rest of your essay positively.
The hook of your informative essay should be of 1-2 sentences; think of quality over quantity.
Given the nature of informative essays, which are formal and based on proven research, you can't use hooks like anecdotes or personal stories. The top three hooks for this type of academic writing are as follows:
A fact
A question
A statistic
Now, for more details on each one:
1) Interesting Facts
Start your essay with a rare or unexpected fact about your topic: Try to find something that might surprise a reader, and avoid dull information everyone heard thousands of times already.
What you need is an intriguing fact related to your topic to grab attention and evoke curiosity.
For example:
"Female ferrets die if they don't mate once they go into heat. Too much estrogen production which does not stop until they mate will eventually cause death."
"Almost two-thirds of American adults at some point in their life lived in a home with at least one gun."
"The human body is comprised of 10 times more bacteria than cells."
2) Questions
You can start an informative essay with a question that relates to your topic.
This hook helps you evoke a reader's interest in your essay and encourage them to continue reading it. Please do your best to avoid general questions.
Feel free to use these sentence starters for your questions:
Have you ever…?
What would you do…?
How would you feel…?
Here go a few examples:
"Which superhero is the greatest in the DC universe?"
"Have you ever watched the high-flying, jump shooting, slam-dunking, ankle-breaking players that play in the NBA?"
"How would you feel if you knew you can lose 40 pounds in a month without any fad diet?"
"What is the difference between successful college students and unsuccessful college students?"
3) Statistics
Use statistical data to hook readers with new facts, but be sure to include the source: Cite studies to build credibility.
Examples:
"People lie in 1 out of 5 conversations lasting more than 10 minutes, according to Allison Komet from Psychology Today magazine."
"Just 0.00545% of the 550,000 boys playing high school basketball each year in the United States become a first-round draft pick — 1 in 18,333."
"The average iceberg weighs over 100,000 metric tons."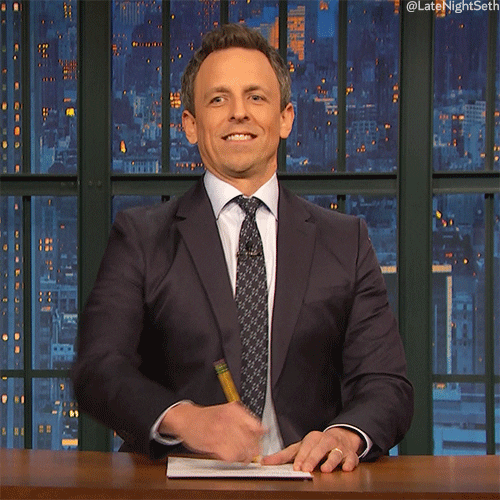 Ways to write an informative essay hook
Simple instructions will help you not get confused and write a good hook for an informative essay. Just distribute the work into several steps:
Create an outline of your essay. You will need to select the main topics and focus on them, select a goal, and focus on a particular audience.
Write a persuasive thesis statement. You need to make sure that your thesis statement will fit the topic of the essay and be specific enough. This will help you develop the right hook.
Create a hook. First and foremost, focus on the hook's relevance, which should get to the audience's heart. Be aware of their interests, desires, or even fears. Be sure to find the best common ground between you and the audience to make the hook work properly.
The question of how to write a hook sentence is not that difficult because you can use an interesting fact, anecdote, or a few intriguing statistics. A good strategy is to use a quote that will immediately set the tone for your essay. The main goal is to interest the reader in the scholarly work fully.
Writing Tips for Crafting a Good Hook for Essays
Now that you know how to write a hook for an informative essay, the below writing tips can help you craft that first sentence for an even better impression:
1) Never start your essay with "I" 
First, the phrases like "I want to tell you..," "My essay will be about..," and others of that kind are signals of poor writing. They are super common, telling a teacher about your lack of creativity, vocabulary, and ability to express your thoughts on paper.
And second, it's against the rules of informative writing. You can the second- ("you") and third-person ("it," "she," "he," "they") pronouns when writing informative essays, not the first-person ones ("I", "we").
2) Imagine your ideal reader
It stands to reason that your teacher assigns an informative essay, so you know that this teacher will be the one to read and estimate it. But this fact won't help you write a nice starter for your paper; instead, you can get stuck and won't understand what to write to impress your teacher.
Try to change a perspective:
Imagine you write this essay for a popular magazine or some top-notch blog. Who'd be your reader? What fact or question could hook them and engage them to keep reading? What words and tone to use to encourage them?
3) Review, revise, and edit your hook
With three types of hooks available for informative essays, ask yourself which one would fit your work best. Don't overwhelm a reader with too much information: Keep your first sentence simple but engaging.
A PRO TIP: Write a hook after your whole essay is ready.
It's simple:
You can't know what will hook a reader before you research, investigate the topic, and write about it. Once you finish the draft, you'll see what hook would help you clarify a thesis and fit your work better.
Don't be afraid of revising and editing your hook. It's okay to craft a few variants and then choose the best one, that connects the beginning of your informative essay to its conclusion.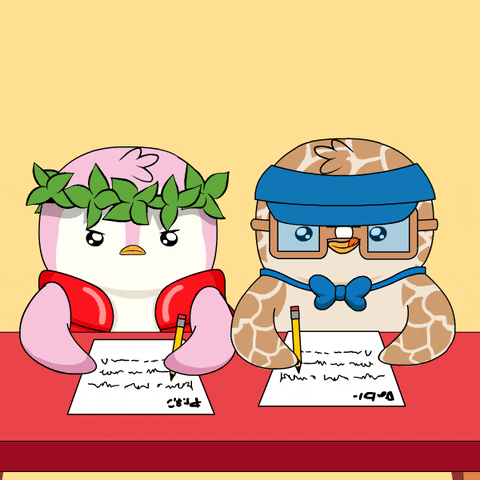 Informative essay hook examples
We suggest you familiarize yourself with what informative essay hook examples are good and elicit the right reaction from readers. This will help you better prepare for writing an academic paper and develop your hook. Remember to focus primarily on the audience you want to hook.
64% of American children own firearms to some degree.
Only 55% of men can live to 62 with mobility and a clear mind.
What's the difference between successful people who dropped out of college and those who didn't but achieved nothing.
Ready to Write the Best Hook for Your Informative Essay Now?
So, here's a recap:
An essay hook is the first 1-2 sentences of your paper's introduction, aimed at grabbing readers' attention and engaging them to keep reading the rest of your work. Hooks are many, but only three of them fit informative: a fact, a question, and a statistic. You are welcome to come up with all three and then decide which one would introduce your essay best.
And if in doubt, you can always ask for professional advice from Bid4Papers writers. Oh, and please don't be afraid to consult with a teacher assigning the task: It's a common practice, and it's your chance to demonstrate your interest and desire to deal with that informative essay the best you can!
Frequently asked questions
Especially for the readers of our blog, we have gathered a large collection of useful information. It will help you enough to understand the aspects of using hooks.
What are the essay hooks?
First, a hook for informative essay is a simple tool that authors use to keep readers' attention. Thanks to this, the chance of reading your research paper greatly increases.
Why add hooks to the essay?
The main purpose of using the hook is that not everyone is willing to take the time to do your work, which means you need to get them interested. This is an opportunity to present interesting information or persuasion at once.
What hook to choose for writing an informative essay? 
Experts recommend opting for a statistical option or a hook with an interesting question. Such formats best suit the informational style because they allow you to give more data.
How to write a hook for an informative essay?
You need to think about your audience and their passions. Find common ground, and don't forget the need to create an emotional connection. After that, your readers will be hooked.