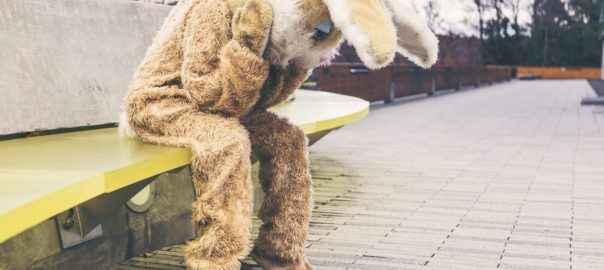 Persuasive Essay Format (+Template to Use)
How to format a persuasive essay:
Choose a topic and your position about it.
Think of arguments you'll use to prove your position.
Create an outline: write down your thesis, arguments, and evidence.
Write an introduction.
Craft body paragraphs of your persuasive essay.
Write a conclusion.
Proofread and edit: consider word count, font, alignment.
Persuasive, aka argumentative writing is all about logic and reasoning. When you write a persuasive essay, you need to choose arguments and evidence carefully so the audience would get impressed and ready to agree with your point of view. For that, do your best to format the information the right way.
A persuasive essay format is not that difficult to follow. You choose a topic (an issue, a problem) and incorporate facts, examples, and logical reasons to explain your position on it. With a standard essay structure in mind, you can create a detailed argumentative essay outline and format your papers like a boss.
Let's see how to do that.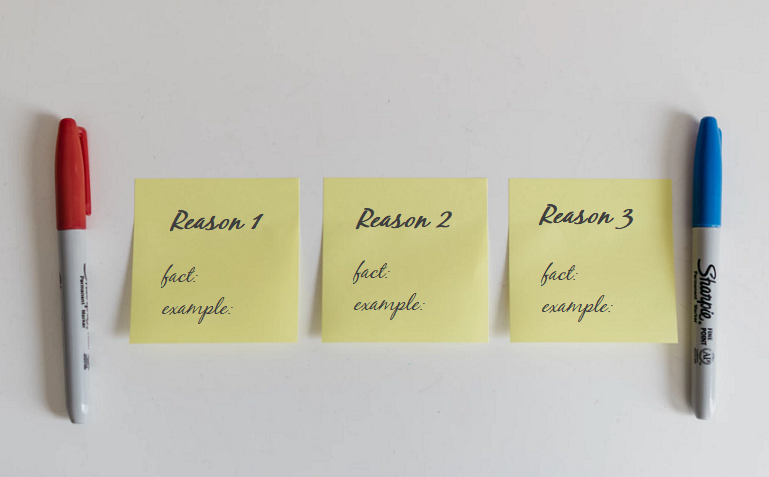 Persuasive Essay Structure
Persuasive writing is about research, analyzing, and critical thinking. You need to understand your topic and know your audience inside out so you could choose the best arguments to convince them of your position. With that in mind, you structure an essay in such a manner that it would cover the topic logically and consistently.
How it looks:
You start a persuasive essay with a topic and a thesis you are going to prove.
Then you write a few paragraphs, each with a new argument and evidence to support your point of view.
Also, you can write a paragraph with counterarguments from your opponents (if you have any), explaining why you still disagree with them.
And finally, you finish formatting your essay with a conclusion. Here you restate the thesis again, summarize all the arguments, and leave your readers with food for thought.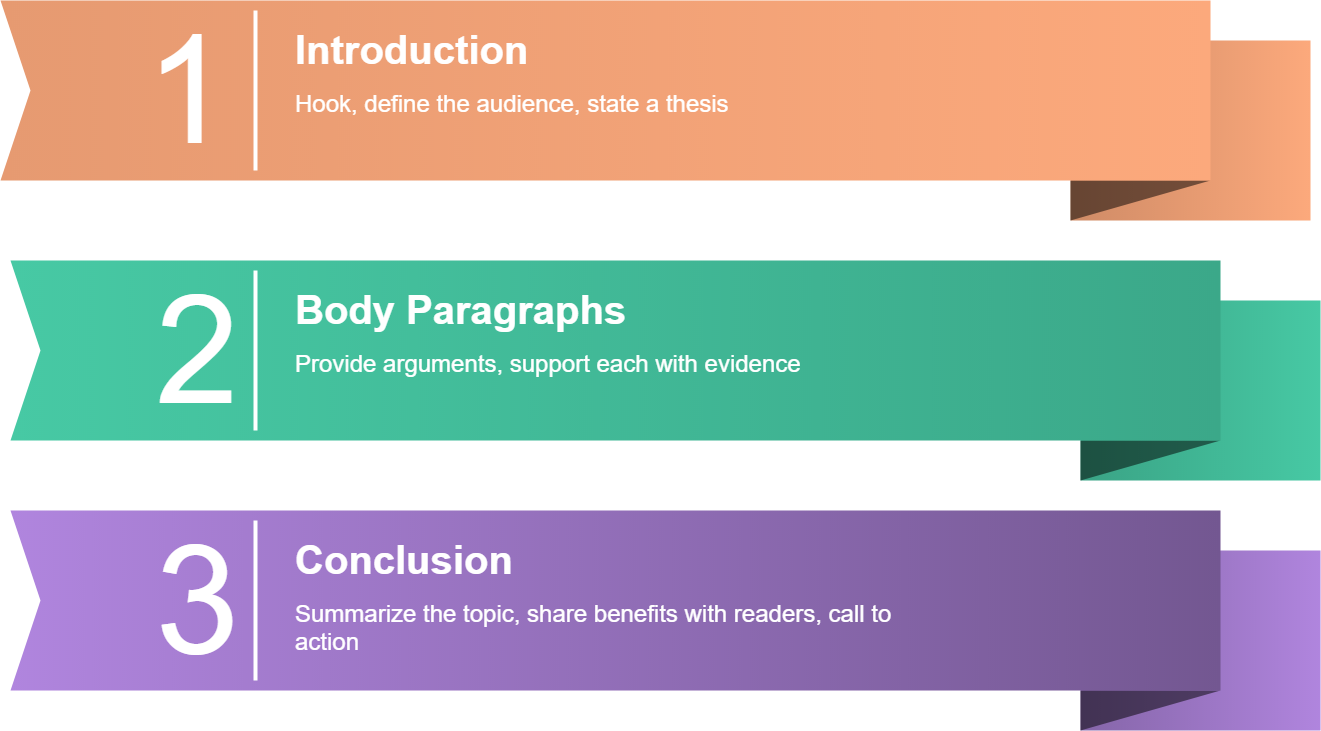 It's the only essay format to use if you want to make your paper persuasive enough and worth a high grade from a teacher.
Persuasive Essay Format
More specifications for the format of your persuasive essay depend on a teacher's requirements. Read the assignment carefully and pay attention to the details such as a word count, a font, and spacing as well as alignment.
It would be a pity to get a low grade for an essay just because of the wrong formatting, wouldn't it?
General requirements for essay formats are as follows:
Word count: 500, 1500, or 2000.
Font: Times New Roman, 12-point; a 16-point one goes for a title of your essay unless stated otherwise. Arial and Georgia fonts are okay to use for essay formatting, too.
Spacing: double-spaced; 1.5 works too.
Alignment: justified.
Format your persuasive essay after its draft is ready. Concentrate on the topic and the arguments rather than fonts and spacing to use. You'll have time to proofread it later, check all the mistakes, and edit it accordingly.
To make it easier, use a free essay outline template from Bid4Papers. Feel free to download it and fill in every time you need to structure your assigned paper.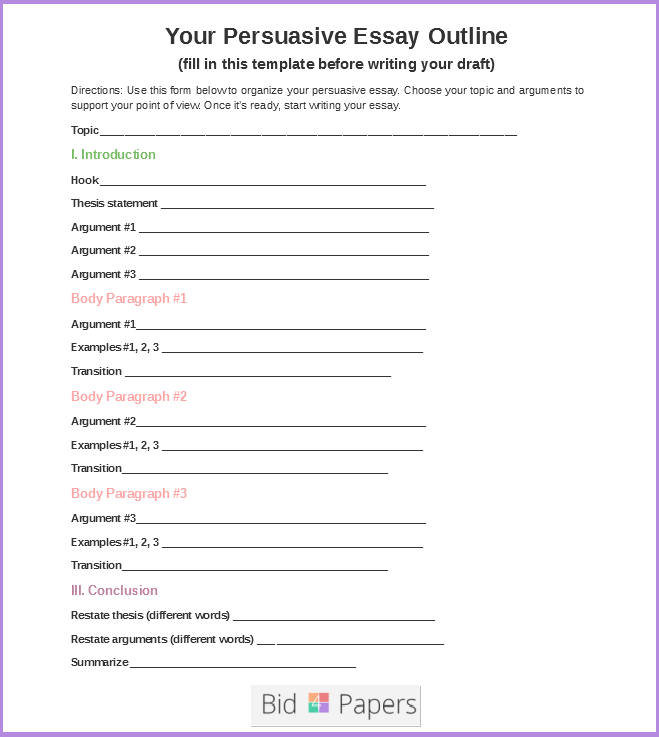 This template will allow you to structure all the elements of a persuasive essay, with arguments and relevant evidence. Here you can include facts, examples, quotes, and statistics from the research. Thus you'll have them all in one place to avoid distractions while writing.