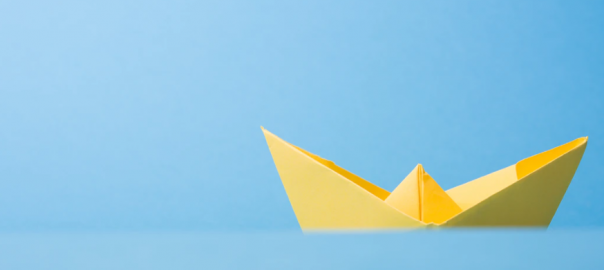 How to Write a Critical Essay [Ultimate Guide]
A critical essay is a type of academic writing where the author analyzes and evaluates a text. For an essay to become critical, you need to claim a text's particular ideas and then support that claim with evidence.
How to write a critical essay:
Examine a source: read it carefully and critically.
Organize your thoughts: figure out the core claim and evidence, do research of secondary resources.
State a thesis: make sure it has both a claim and details sustaining it.
Write an outline.
Write a draft of your critical essay.
Critical essays are among the most common types of writing assignments in college. Also known as analytical, a critical essay is about evaluating somebody's work (a movie, a book, an article, etc.) and proving that your evaluation is correct.
The problem is, students often confuse a critical essay with a report, a critical precis, or a review.
In this article, we'll reveal the core characteristics of a critical essay and learn the right way of writing it.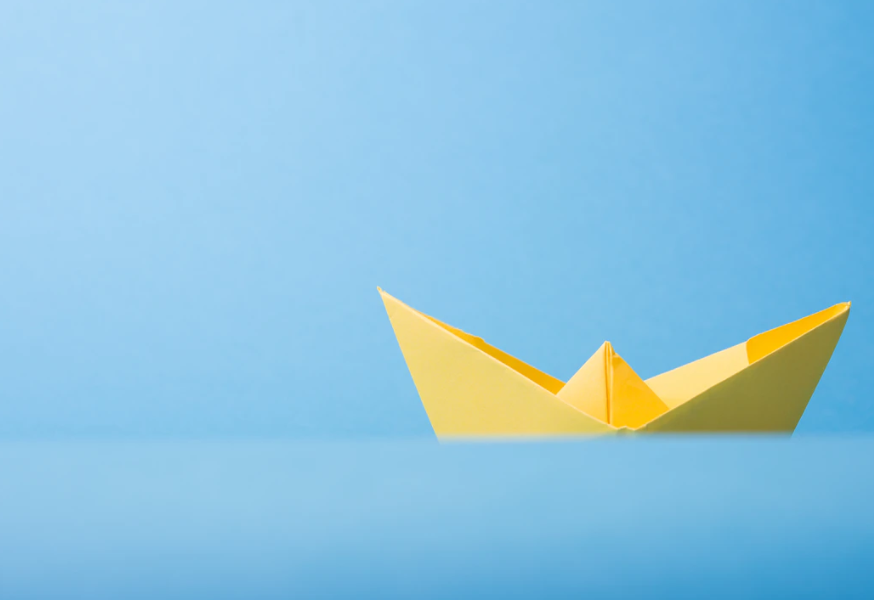 What Makes Essay Critical
A critical essay has a claim and evidence to prove that claim.
Here you need to analyze the work (a book, a movie, an article, whatever), respond to its central themes, and evaluate how its author conveyed them.
Attention! If the purpose of your paper isn't to critique but inform or persuade readers of something, it won't be a critical essay. Check our guides on expository essays or persuasive essays instead.
In other words, your essay is critical if:
There is a thesis about the central themes of a discussed work in it.
It explains what an author wanted to say about those themes.
You describe what techniques an author used to communicate the message.
Please note that "critical" doesn't mean "negative." It's about analysis and interpretation, not judging or disparaging.
When a teacher assigns a critical essay, they want to get a professionally presented and grammatically correct paper with a clear argument and consistent and accurate references to support that argument. They need a paper demonstrating that you've read a source, understood its theme, and evaluated the evidence relating to that theme.
Steps to Write a Critical Essay
Before you take a seat and start writing a critical essay, make sure you understand its characteristics and purpose inside out.
You need to analyze and evaluate a work.
Note: Analysis = breaking down and studying the part; evaluation = assessing strengths and weaknesses.
You need to express a central claim of your work in a thesis statement and then support it with evidence in each body paragraph.
Note: The evidence can be either the details from a source (dialogues, imagery, descriptions, text structure, etc.) or secondary resources such as scholarly articles or expert reviews that can help you support your argument.
You need to write a conclusion. Summarize a critical essay, emphasizing its most essential insights.
Long story short, here go your steps to write a critical essay.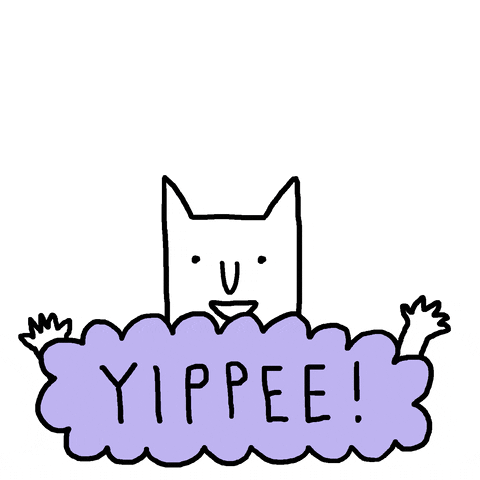 Step 1: Examine a Source
You won't write a critical essay if you don't understand the subject of evaluation. Let's say you write an essay on a book. It stands to reason that you need to read it first, right?
So, your first step to writing a critical essay will be critical reading. And while reading, make sure to take as many notes as possible. Utilizing an essay maker can help to organize your thoughts and structure your essay.
Take note of the instruments the author uses to communicate the message. What does he want to say? What words, grammar constructions, or stylistic devices does he use?
Also, think of the questions that come to your mind while reading. Write them down, too.
Step 2: Organize Your Thoughts
Now it's time to figure out the core topic and problem of a piece. Find its central claim and the evidence demonstrating that claim. What does make it different or similar to other corresponding works?
Brainstorm to come up with what you already know, think, and feel about the topic. Think of related ideas and associations arising when you try to analyze it. Once your thoughts are on paper, start organizing them: group all the ideas and identify the areas for further research.
You might need to do research and find secondary sources such as scholarly articles or online reviews by experts to understand the original piece better. Collect all the necessary references you might later need to give credit in your critical essay.
Step 3: State a Thesis
Your critical essay should have a one-sentence thesis with two components: a claim and details sustaining it. Based on the information you've gathered from the subject of evaluation (a book, a movie, etc.) and secondary sources, write a thesis that will specify your essay's direction.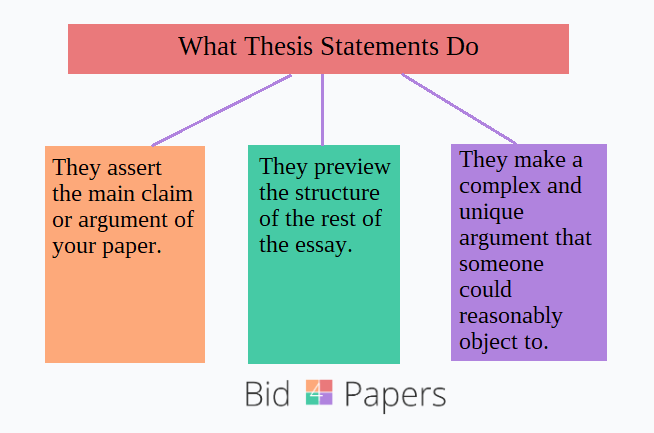 Hint: When making a claim, answer the question, "What point am I trying to make?" If still in doubt, introduce your idea and evidence to a thesis statement generator: it will craft a thesis draft that you'll modify later (if needed) to reflect your position better.
Step 4: Write a Critical Essay Outline
You can't write an essay without outlining. At least, it will help you save time: here you'll structurize all the points into paragraphs so it would be easier to write them later.
At this stage, you'll have arguments and evidence to evaluate in essay paragraphs. Decide on the evidence that would support your thesis statement best.
Step 5: Write a Draft
Once the essay outline is ready, it's time to write. (Yeap, finally!) Begin with an examination (a summary) of the work and respond to its central claim. Then, analyze and evaluate it with the evidence. And finally, conclude your critical essay with the emphasis on its most essential insights.
While writing, remember about academic style: stay formal and objective; use language precisely; remember about references; use transition words in paragraphs to guide readers and help them follow your train of thoughts.
Step 6: Edit and Improve
The best advice here would be to hold your completed draft for a short while and get some rest from writing. Then, read your essay a few times to see all the mistakes. You may do it yourself or ask a friend, a mom, or a groupmate to help you: they'll see your essay from a different perspective, as readers, so it will be easier for them to identify weak points to edit.
Revise your essay, making all the necessary amendments until you see it's perfect. To make sure it's genuinely so, don't hesitate to ask writing service for professional help.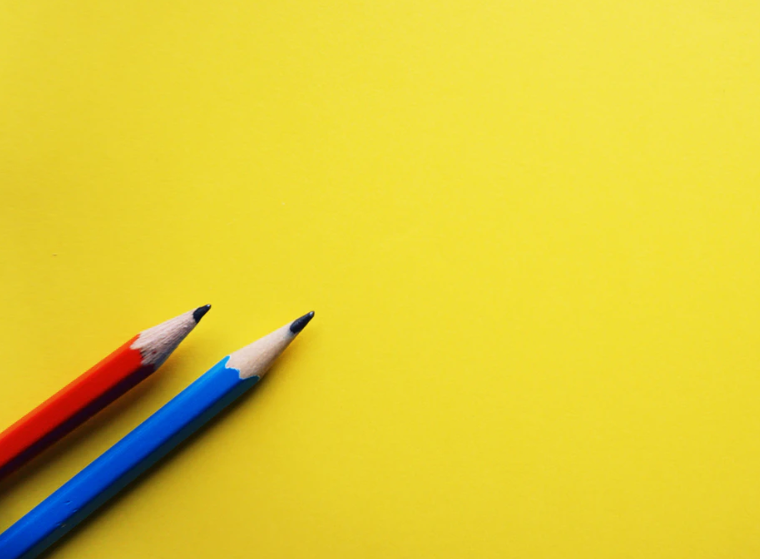 Creating a critical essay plan
To write critical essay correctly, you will need a work plan. This will make it possible not to be confused by your information and to do the work consistently. More often than not, only three basic steps will suffice:
The first thing to do is to write an introduction that will allow the topic to be disclosed, give the first argument, and strengthen the thesis.
Next, you must create the central part, consisting of at least three full paragraphs. Consistently give arguments, facts, figures, and comparisons.
Conclude with a proper conclusion. You can rephrase the thesis statement to make a circle between the end and the beginning of your paper.
Now you know how to write a critical essay introduction and can get started efficiently.
Tips for Writing a Critical Essay
Writing a critical essay is about your thinking skills. It's an analysis- and argument-building process, and you need to practice a lot to develop essential skills of thinking. These tips will help you start and write academic papers that work, no matter if that's a SAT essay, a dialectic essay, or any other type of college writing.

Practice smart reading. It's when you read a text, identifying and analyzing its specific details: an author's claims, how he or she presents those claims, controversies surrounding the message, its strengths and weaknesses, its overall value, etc.
Read some examples of critical essays. It will help to understand their structure and writing style. But don't copy others' ideas, trying to sound smarter! Develop your writing style, use the words you know, and introduce your ideas.
Start writing a critical essay in advance. Don't wait until the last moment: you'll need time to read and evaluate the source, find evidence, introduce your thesis, write, and edit your essay. The more time you have, the better.
Remember to introduce the author and the work you're going to evaluate in your essay.
Avoid the "I think" or "in my opinion" stuff when writing. You need to focus on the work, not yourself. When expressing your opinion, do it third-person and back it up with evidence.
Always document quotes, paraphrases, and other references you use in essays.
Resist the temptation of summarizing the source in general. If you start writing lengthy descriptions of all characters and the plot, stop and double-check if this information helps your analysis. Critical essays are about interpretation and evaluation, not retelling the plot.
Useful techniques used in writing a critical essay
Writing critical analysis essays can help you with a few useful tricks that even experts use during their work:
you need to create a clear thesis statement to follow throughout the paper;
work properly with textual evidence. Don't leave only quotes in the paragraph and give clear examples;
try to break paragraphs in time to create the right pauses for readers and to move from description to critique.
By doing so, your chances of succeeding in your assignment will return several times over!
Critical Essay Structure
Most essay types have a standard structure that includes an introduction (with a thesis statement), a body (paragraphs with arguments and evidence to support the thesis), and a conclusion (with a thesis restatement and essential insights). A critical essay structure is not an exception here.
But before you start writing, craft an outline, aka a roadmap for your essay to make sure you won't miss any critical detail while writing a draft.
Critical Essay Outline
When you have an essay plan, its writing becomes much easier. Consider the format: as a rule, critical essays have a standard structure that consists of an introductory paragraph, a few body paragraphs, and a conclusion. Use this template that will help you write a detailed outline for your critical essay: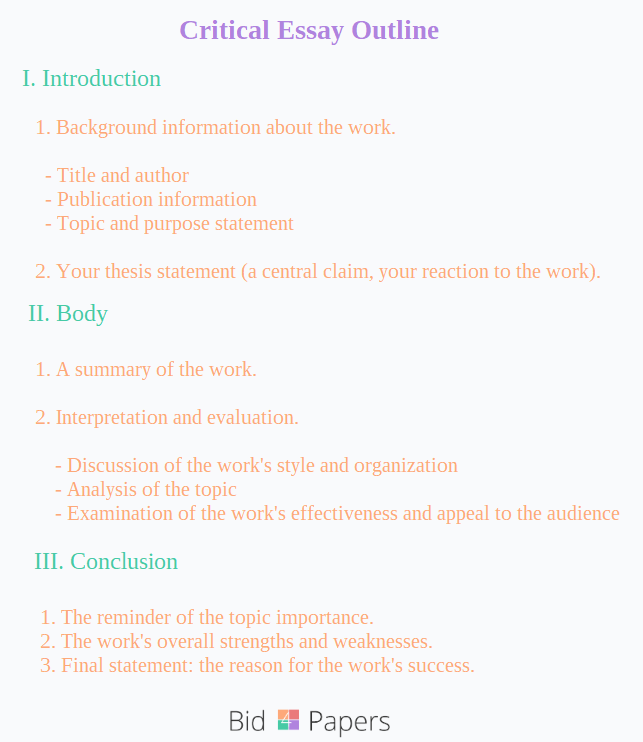 Once you've completed the critical essay outline, it's time to start writing. Do it quickly (you will have time to proofread and edit it later), paying attention to all the details from your outline.
Critical Essay Introduction
All essays have introductions, as it's a part where you hook readers, tell about the topic and its importance, and, therefore, persuade them to continue reading. But while the purpose of most introductions is to introduce the thesis, a critical essay introduction is more complicated.
 Here's how to write a critical essay introduction:
First, you need to introduce the author and the title of the work.
Second, you need to state the author's main point (of the entire work or the section you're going to evaluate in your critical essay). Answer the question, "What does the author want readers to remember?"
Third, you need to state (1-2 sentences) your evaluation of the work. (It will be your thesis statement.)
And finally, add any background information the reader might need to understand the work's context (its overall topic, the controversy it might involve, etc.). While it's not a narrative essay, you need to set the stage: the chances are, your audience didn't read the work so they wouldn't understand your essay without the provided background.
Critical Essay Body
It's the most detailed part of your critical essay, and it involves several sections. Each section addresses a particular detail and evidence to support your thesis.
The first section is the work's summary.
Write a short, objective, and unbiased report of the work (or its abstract) you're evaluating in your critical essay. Here you need to tell about the author's overall point and the main supports he or she offers for that point. Make sure to avoid your personal opinion: write a summary in the third person!
The second section is the work's interpretation and evaluation.
It's where your report ends, but your analysis starts. Here you'll evaluate the work's strong and weak parts, by the following criteria:
How accurate is the information in the work you're criticizing?
Does it have or lack definitions and key terms?
Are there any controversies or hidden assumptions?
Is the author's language clear?
Is the author fair? Does he or she cover both sides of the issue, without any bias?
Is the work's organization logical? Does the author present all the points in a meaningful way?
Are there any gaps in his or her arguments?
What are (if any) the author's fallacies? (Too emotional language, over-simplification, generalization, etc.)
After that, your interpretation comes. It's not about judging (evaluation) anymore, but your response (opinion) on this work.
Ask yourself:
Where do I agree or disagree with the author?
What does he or she get right or wrong?
Would I recommend this work as a credible research source?
Your interpretation is, actually, the thesis of your essay. In this section, you'll support the opinion you expressed in the thesis.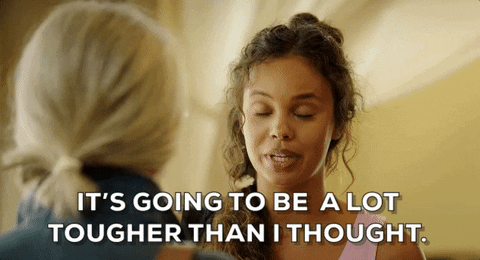 Critical Essay Conclusion
Yes, finally! Here comes the time to write a critical essay conclusion, and it doesn't have to be too long. It's like a reworded introduction, where you repeat the importance of your topic, reiterate the points you discussed, and summarize your interpretation.
So:
Remind readers why this topic is essential.
Combine your evaluation and interpretation to focus on the work's overall strengths and weaknesses.
State what makes the work so popular and successful.
Topics for writing a critical essay
A properly assembled structure of a critical essay will allow you to work with almost any topic without any problems. However, choosing it can take a while, so here are some cool examples to help you start proactively.
 

| Topic 1 | Topic 2 |
| --- | --- |
| Do online games affect children? |  How much harder the laptop will make work |
|  Is euthanasia humane? |  Effectiveness of road traffic regulation |
|  Racism in High School |  How much influence the media has on people's opinions |
|  The benefits of inflation |  The human factor at work |
|  How pop culture has changed the way we think about gender stereotypes |  Can you improve your financial situation |
Choose the topic closest to you and begin to study it in depth. This will allow you to accumulate the right argument and use it competently and quickly. Don't forget to learn how to structure a critical essay and get to writing!
Critical Essay Examples
With tons of resources available online today, it's not that difficult to find critical essay examples. But it's challenging to find good ones. Here we have a couple of essay abstracts for you to get an idea of what a critical essay looks and sounds. Feel free to use them for informational and educational purposes only; don't copy them word by word in your essays to avoid duplications and accusations of plagiarism from your educators.
Critical essay example #1 (the abstract, taken from examples.com):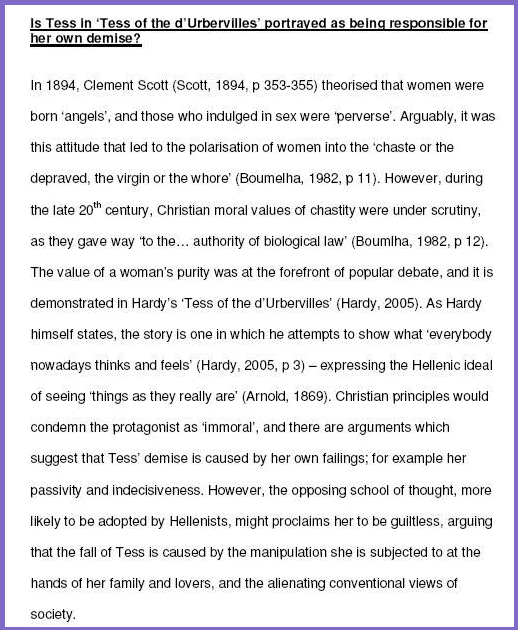 Critical essay example #2 (the abstract, taken from examples.com):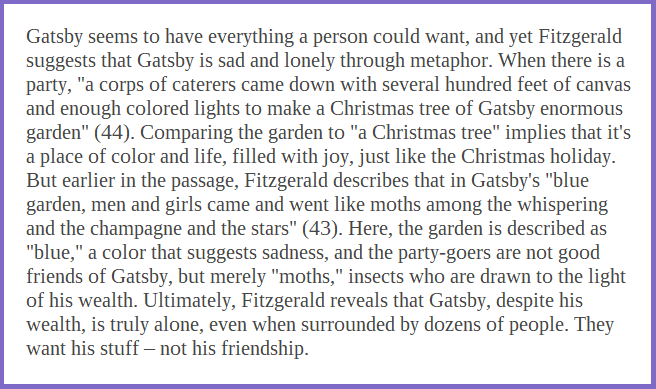 More examples and explanations:
FAQ about Critical Essay
And now, for the most interesting part:
To make a long story short for you, here go answers to the most frequently asked questions about critical essay writing. Read them if you want your analytical essay to be A-worthy.
What type of language should be used in a critical analysis essay?
Make sure to use a formal language in critical essays. It's about grammatical and pronunciation norms used in intellectual and academic activities. And since your essay is analytical and requires credibility, a formal language is what you need to make it sound so.
How to cite a critical essay?
For citing critical essays, use the MLA format. Name the author first, followed by the title. Then, specify the publication details, including the pages from where you take the quote or reference.
Example:
How to write a critical essay on movies?
Do it in the same ways as with books or articles. Watch the movie several times, engage with it critically: identify its core focus and message, interpret and evaluate it in the essay, and come up with the essential insights this movie gives to the audience.
How to write a self-critical essay?
Self-critical essays are about analyzing and evaluating your own writings. As a rule, educators assign them for you to reflect on your progress as a writer.
Such essays are not that difficult to craft. Follow the basic structure of a critical essay: write an introduction stating your thesis, a few body paragraphs analyzing your strengths and weaknesses as a writer, and a conclusion that restates your thesis and sums up what you've learned about yourself. 
Can a critical essay be in the first person?
Yes, if you write a self-critical essay. But if you write about others' works, use the third person only.
In a Word…
Don't be afraid of writing a critical essay! Yes, essays are many, and it might seem impossible to learn the differences between them and the rules of writing them. But their basic structure is the same. All you need to do is identify the purpose of your assigned work and outline it accordingly.
Critical essays are about analyzing and evaluating the work of other writers. So, just read it, figure out what the authors wanted to say, think of whether you agree or disagree with them, and write a critical essay about all this stuff. Therefore, you develop critical thinking. You learn to introduce and prove your arguments.
And you understand how to share ideas with others so they'd listen and support you.