Strategies for Effective Lengthening and Shortening Essay
Many students are faced with the question of how long is essay and how to find the right balance between length and content. The size can vary depending on your institution, the accepted rules of the department, and even your skills. We tell you all the specifics and teach you how to make essays longer or shorter.
How Long Should an Essay Be? 
More often, you'll have special guidelines that will help determine the approximate framework of the essay. You'll need to clarify the required size with your teacher or supervisor – this is guaranteed to reduce the number of mistakes.
Here are a few important recommendations that will help you distinguish between different types of work and make essay longer or shorter:
for middle school. In this case, you will need about 300–1000 words to cover the topic fully. A classic 5-paragraph structure is often used, allowing you to create an introduction, the main part, and an ending. Usually, you are not required to write too much, so even a beginner can handle this kind of work;
college. Here, a professor may require you to write about 1500–5000 words, depending on the topic and the time allotted for the work. For example, an elective in music may cost only 1500 words, but a major in English will require 5000 words. It all depends on the course, the level of the program, and your instructor, who can set the limits of the essay himself;
in graduate school. You are already one step closer to becoming a real professional. More often than not, it will take 2,500 to 6,000 words to cover a topic in professional language fully. Usually, this level involves creating a real research paper with serious analysis and many facts. You will have to do your best when doing such a paper.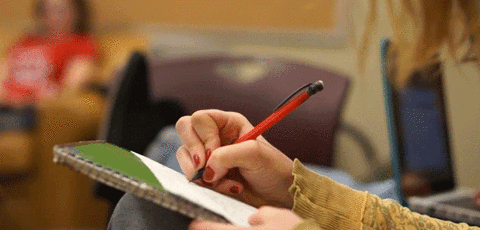 Consider a special type of paper in which you must shorten an essay to the required size. In the first case, you will be limited to 200–650 words per research paper. In the second, you need 500 to 1,000 words.
Asking the question "essay how long", most often, students forget that the research paper can be divided into several parts. Because of this, the main part should take up the most space because it contains various arguments, facts, and statistics. All of this should be covered with convincing evidence and various development of ideas.
The introduction is only one paragraph if your research paper is planned in 3000 words. Complex research papers must devote two or three paragraphs to the introduction. It depends on whether you can describe or write. Don't forget the need to stay concise and use factual language.
Now you have figured out how long should an essay be, but you still have a question about the final section. More often than not, it is about the same as the introduction and contains one paragraph. And in larger research papers, it is still one paragraph. All because of the need to briefly and, simultaneously, extremely convincingly connect the arguments with your conclusion. This will help you get a decent result and have no problem handing in your paper to your professor or reading it out in front of an audience.
Knowing how to work with the text is important so that shortening essays will not be a big problem for you. You need to choose the length of your work correctly to show your skills in revealing the topic and argumentation, but at the same time, not lose the essence of the narrative and not start pouring water. 
It is also necessary to properly assess the value and complexity of the information you must process. Development of the thesis can take dozens of hours, and the time to turn in a paper is always limited. Therefore, you should always draft a thesis statement and main arguments in advance, which will best tell you where to write your argumentative paper. 
For example, a short paper will require you to focus on a topic. A long research paper, on the other hand, will require you to be just as focused on a certain topic. You must not forget that too much deviation from the topic will only worsen your final grade. Therefore, choosing a narrower approach and proper reasoning is better, settling into a more concise research paper.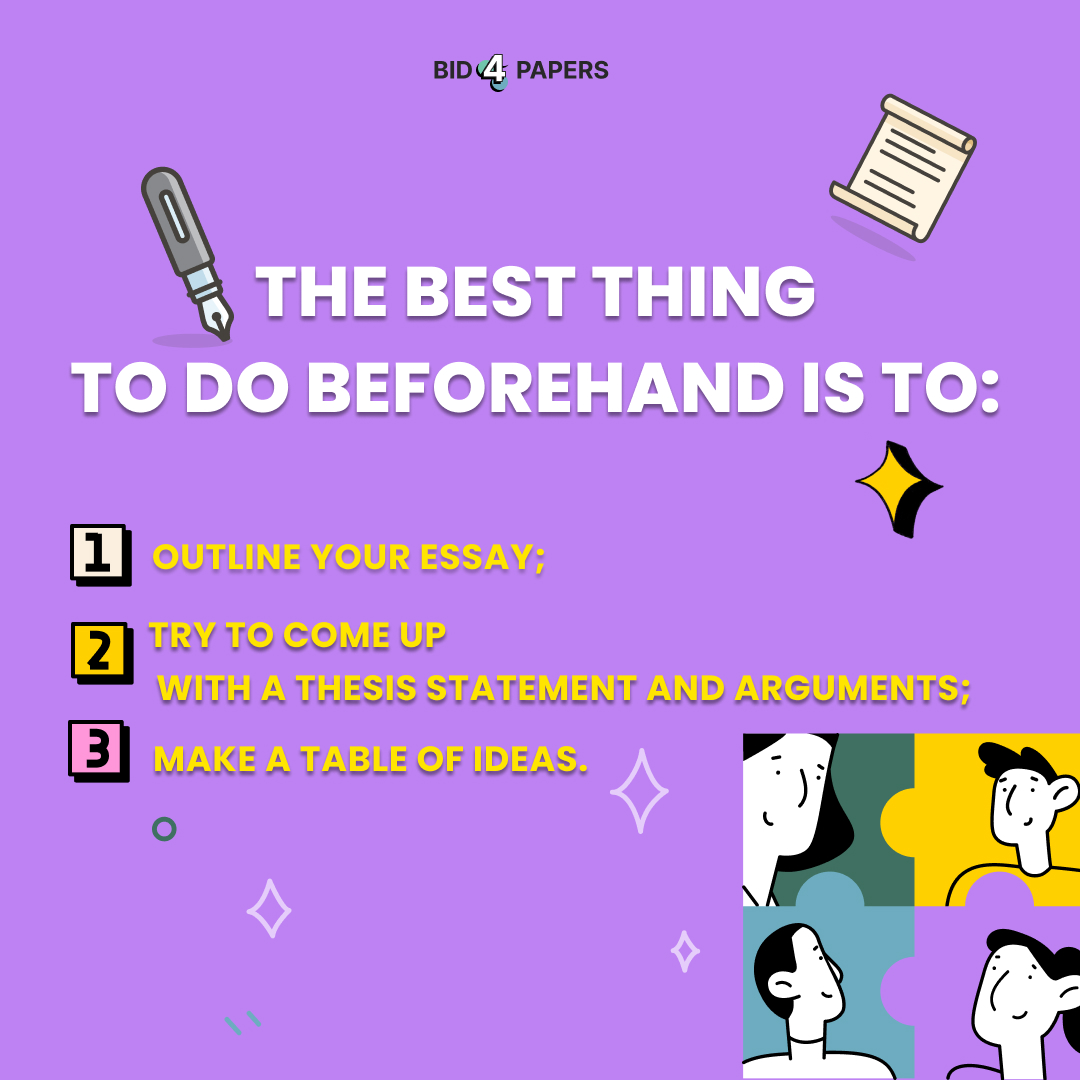 This will make the amount of complicated work less. Just distribute each section by a certain number of words, and you will immediately begin to see the necessary amount to finish writing. The main thing is not to abuse the number of words and try, in any case, correctly disclose the topics. Thanks to this, you are guaranteed not to encounter additional problems and will be able to give your finished research paper in time.
How to Make Essays Longer?
When wondering how to make my essay longer, remember that you will also have an adjustment phase. Thanks to this, you can effectively reduce or increase the number of words. It is much easier to work with and improve the text you have already prepared, so you will have no trouble filling in a few additional descriptions to the argument and making it broader. The overall picture will be much better when you get down to the final writing stages.
There are certain standards for how you can exceed the length of your essay. There are special words to make essay longer and additional special actions. Remember that the maximum length should not exceed 10% of the set limit. Otherwise, it will be a gross error that the professor won't appreciate. Not only will you fail to cope with the task, but you will also make the professor spend more time evaluating the work. In such a situation, the supervisor may not read your work.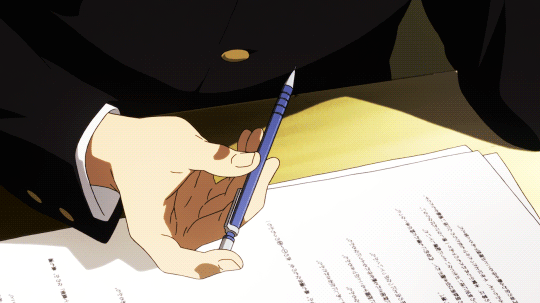 That's why there are a few important recommendations that will help you figure out how to increase the number of characters in an essay:
the first thing to do is to add more evidence. Pay attention to whether your essay is sufficiently argumentative, and try to increase the number of facts you use. This will not only make your research paper larger, but you will also be able to work more narrowly with each argument. You shouldn't squeeze the maximum amount of text from your written factors because that will only add water. But adding new arguments will strengthen your position and become more persuasive;
you need to add words to my essay that will add an analysis element to your research paper. Doing so can convey your position to your audience or professor more effectively. It is worth looking at the examples and ensuring each has been described. Thanks to this, you will also be able to explain the essence of the example better because not everyone can understand why this fragment was added in the first place;
try to revise your main thesis and, based on it, develop a new side of your idea. Even a fairly narrow topic can be exposed from several sides, and this is an additional opportunity to make the research paper more convincing. Try to bring the position of the second side, and break it down competently based on your opinion and the arguments presented earlier.
Every student can face the problem of increasing the number of words. There are special phrases to make essay longer, but it is not always enough. After all, it is difficult to disclose a previously unknown topic at once for 3000–5000 words and competently argue every detail in the research paper.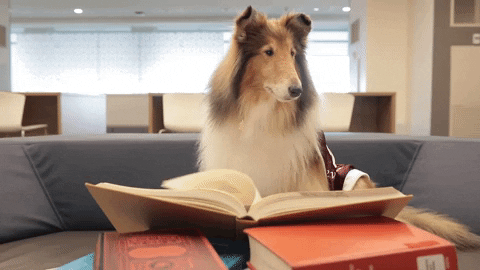 It is better to try to use additional recommendations from experts, which are guaranteed to help you figure out the writing:
details need to be added. Every student, at first, wants to be as concise as possible and go straight ahead in their narrative without turning into additional arguments or subtopics. However, this always leads to difficulty completing a paper on a certain volume. You must delve more deeply into the topic and bring in details. Try rereading your points and fleshing them out. You may not have covered everything you can yet;
try to ask for help. Help from the outside will be extremely helpful because people will not yet have their eyes washed out by your academic work. Thanks to this, you can see the insufficiently disclosed aspects of the work and try to improve the argument. You may be prompted with some interesting examples or points to add to the essay;
use examples of scholarly papers. Be sure to read several similar papers on your topic. This will help you understand what guided other students and scholars. In this case, you may also encounter opposing opinions, which means you can see an additional position. Try to use this for your work;
read your paper aloud. You can learn how to write longer essays by doing this kind of work as often as possible. To do this, you should read your research papers out loud and parse them on that basis. Thanks to this, you will hear all the points and arguments from the outside, which means you can find weaknesses. These are the ones you need for additional disclosure and to get as much detail as possible;
do your research. Increase your word count by systematically researching and diving deep into the topic. Discover more sophisticated examples of research papers from professors and researchers. Eventually, you will find an aspect that you have not yet been able to describe at this point;
try to include more citations. Increase the value of your paper by adding quotations from famous personalities, scientists, academics, and authorities on your chosen topic. This can increase the essay's word count and improve the argumentation through the status of the people quoted. The main thing is not to turn the work into a solid collection of quotations from great people.
In addition, you can be helped by longer words for essays, which combine perfectly with transitional sentences and phrases. Thanks to this, you will make your research paper more connected and acceptable to read and greatly increase the volume. The main thing is not to abuse such a technique because it can lead to a decrease in the readability of your article. Try to increase the value of your research paper and get a great result, which the supervisor or the audience will surely appreciate.
How to Shorten Essays?
Once you have learned ways to make essays longer, you also need to understand exactly how you can reduce your research paper by several times. Right away, we recommend you stop worrying too much because it is enough for you to stick to the lower limit as much as possible. Even if you fall short by 50–100 words, it usually won't affect the final result in any way.
There are some cool ways to reduce your work quite quickly and efficiently. Here are some more tips from the authors of Bid4Papers:
start with a thesis statement and spell it out clearly. This will make you deviate less from the topic and be focused on revealing only certain issues;
read your paper aloud and find weaknesses that are worth reducing. Remember that the audience should not be too bored with reading a scholarly work, and therefore you should do it professionally;
make notes on the disclosure of the topic of your essay. This will help you structure your thoughts and properly distribute them between all the sections of the paper;
try to prescribe in advance the arguments and facts that you will use. In any case, the text will have to be built around them, and therefore it won't be a problem to shorten it;
pay attention to the introduction and conclusion. The main work is supposed to be in the main section, and therefore you need to make the correct structure of the article in advance.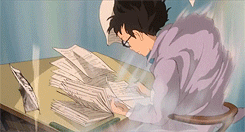 You should also gradually reduce the amount of text in your research paper. Remember that the text limit is set precisely to keep you focused on the topic. Therefore, if there is an urgent need to increase the number of acceptable words, you can contact your professor and agree on this change. If you have more to say, this practice is only encouraged in some higher education institutions.
It is worth exceeding the volume only if you need to describe additional arguments and facts. Many students do not rate this kind of work too highly because it takes more time. If you miss an important point, you can get a lower grade.
The authors of our platform know how to correctly disclose the topic depending on the given value of the essay. And they are ready to share with you some important writing recommendations:
double-check your paragraphs. It is important to use the technique of rereading your research paper after writing it. This way, you can ensure that every argument is covered and the paragraphs correctly convey your point. Try to cut out the paragraphs, those words that are only additional descriptions to improve understanding. Without them, the meaning should not be lost;
try to focus on one question. Each paragraph should answer a specific question, not several at once. Because of this, the amount of work can be much larger than necessary, and therefore it is recommended not to expand the topic but, on the contrary – to shorten it. Reread the paragraphs and check whether they meet this requirement;
you can cut words from essay that belong to the group of parasites. Try to cut out various words and phrases that only interfere with reading and make the text stretch. Moving a paragraph to a separate document is the easiest way. After that, try to write it again, but more succinctly. Such an independent rewrite will help to avoid blurred text and get concise scientific work, which the supervisor will certainly evaluate.
You must also understand that an urgent reduction in scope is not always the right thing to do. Professors appreciate the topic, and one of your tasks is to analyze the problem and offer a solution or a vision of the situation. With this understanding, you can approach your research papers and essay writing more responsibly.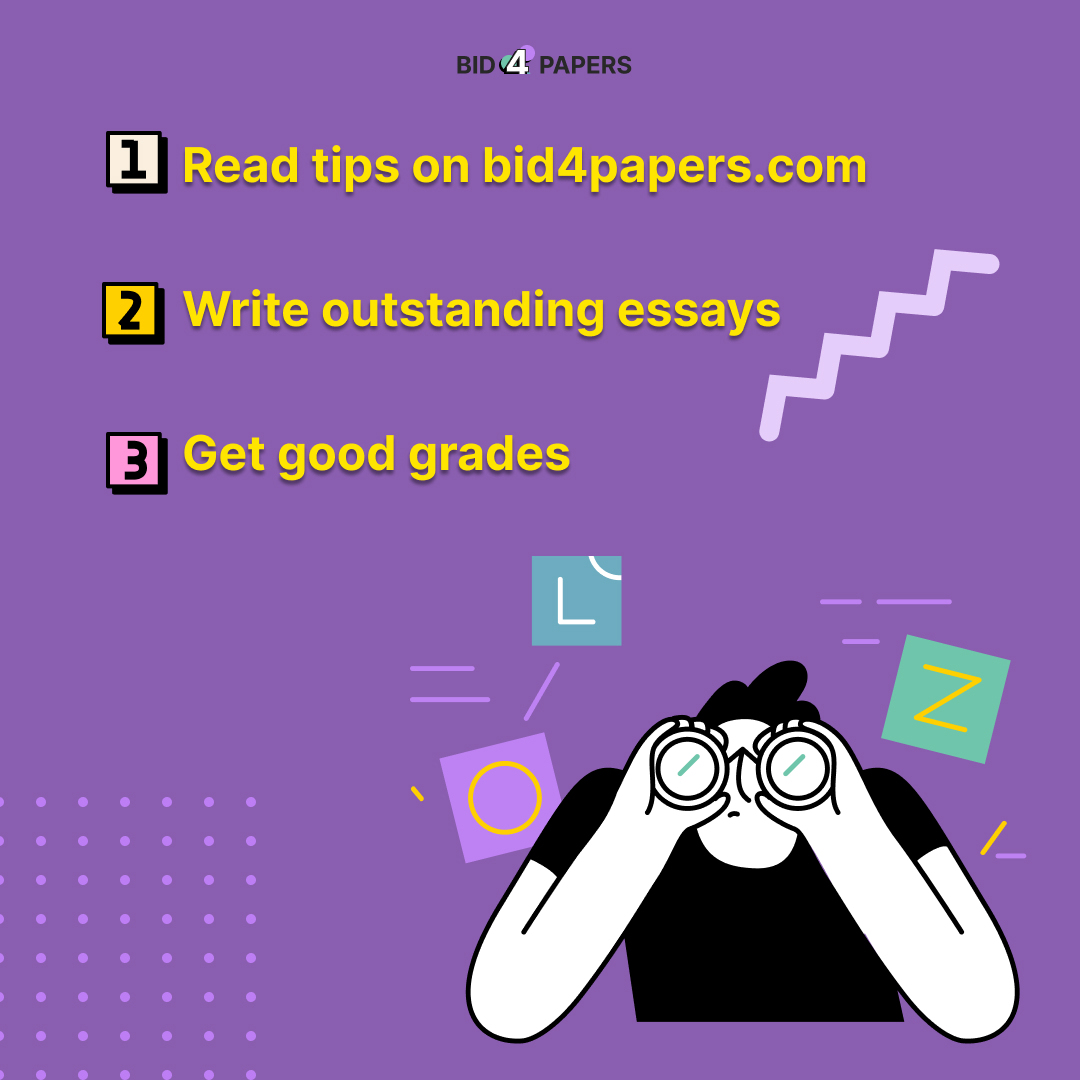 Here are some recommendations that will help you not to worsen the quality of your research paper:
important elements should not be removed. To reduce the number of words to the correct amount, the logicality of the narrative should not be sacrificed. This will only lead to negative consequences, so it is worth keeping the arguments. However, you will be able to revise the transitional sentences, which can sometimes be unnecessary;
don't try to shorten the introduction or ending sections. More often than not, these sections are crucial to your essay without taking up too much research paper space. For the most part, it is the main section where you will need to work with excessive water and unnecessary descriptions to reduce the length.
This will make it much easier for you to understand the main ways to reduce the length of your research paper. You should be objective, and it will pay off over time.
Balancing Length and Substance
Now you fully know how to cut down an essay or vice versa. Thanks to this, you can balance the length and content of your research paper. You should stick to the language of facts, arguments, and conciseness. Thanks to this, the topic can be disclosed in the most accurate and understandable language, thus getting the maximum score for passing the paper.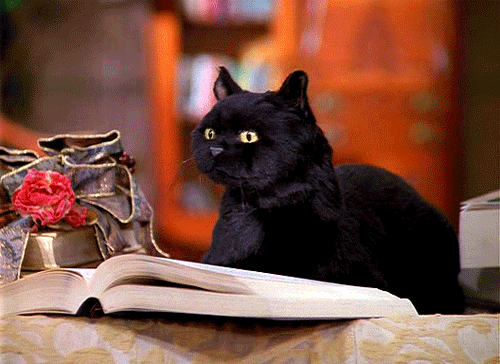 You should also, along with this, try to assess the topic and answer a few important questions properly:
is there more information that should be in the research paper but is still not presented;
whether all paragraphs answer only one question and fully disclose the topic;
how correctly used in your research paper terms, transitional sentence.
This will make it easier for you to determine the weakest points of your scientific work and reformat it under the correct volume. In any case, it is recommended to communicate with the teacher in advance and get feedback on the acceptable number of words. You could make an exception.
Alternatively, instead of spending dozens of hours writing and correcting, you can turn to the authors of our service. Remember that your most valuable resource is your time. So dispose of it correctly and successfully submit your research papers in the right amount!